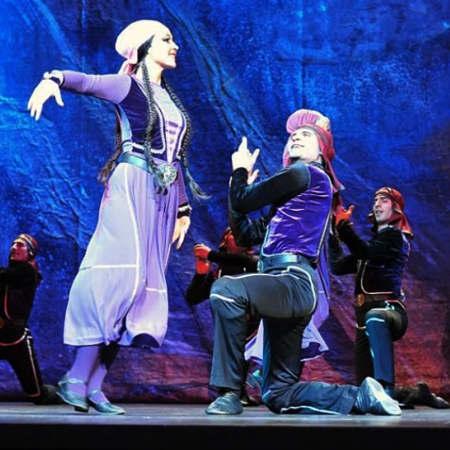 Ballet Stage Production
A folk dance show combining classical ballet and modern folk dances
Impressive technical performance, male performers dance en pointes without ballet shoes
Show involves some live drumming and other instruments like accordions and bagpipes
Have performed in many opera houses and national theatres all over the world
Based in Georgia and available to perform worldwide
Ballet Stage Production PHOTOS
Multi award-winning Ballet Stage Production, this folk dance show performed by a troupe of contemporary ballet dancers will bring your audience to their feet. Our Folk Ballet Ensemble is composed of both male and female ballet dancers defined by their strength, energy and explosiveness on stage. Against the backdrop of Georgia's folklore and history, these contemporary ballet dancers perform a 90-minute show in which audiences will be charmed by their performance's captivating beauty.
For more than 20 years, our explosive ballet troupe has greatly impressed audiences around the world. Among the famous venues they have already brought their folk dance show to you can find Opera Houses (Boston, Cairo, Manchester, Korea…), the Palace Theatre in London or the National Theatre in La Havana. Their accurate turns and the difficulty in the execution of their movements are some of the things that characterises them most. This Ballet Stage Production's male performers are the only male ballet dancers to dance en pointe in the world without pointe shoes.
This Folk Dance Show brings together the beauty of classical ballet and the vitality of folk dances. Led by an experienced ex-ballet dancer and choreographer, this Ballet Stage Production combines both technical and artistic expression to create a breathtaking performance. Accompanied by music of Georgian composers, their choreographies include daggers, swords and live drumming.
Let audiences be transported to the beautiful landscapes of Georgia by this phenomenal Folk Ballet Ensemble. Best of all? This folk dance show can also be performed by little stars! Children from ages between 8 and 15 can also delight your audiences with their beautiful moves and flawless technique. Check our Kids Ballet Stage Production for more details.
If you're interested in booking this explosive ballet troupe, make your enquiry today.
Find more about this Ballet Stage Production by contacting our in house team of coordinators.
Assembly rooms (Tunbridge wells)
Bridgewater Hall (Manchester)
City Hall (Salisbury)
Det kongelige Theatre (Copenhagen)
Empire Theatre (Liverpool)
Gateway Theatre (Vancouver)
Imax Theatre Golden Snail Theatre in (Jakarta)
La versiliana (marina di pietrasanta)
National Bunraku Theater (Osaka)
National Theatre (Havana Cuba)
OPERA HOUSE Theater Seongnam gyeonggi-do (korea)
Opera House (Boston)
Opera House (Cairo)
Pavilion Theatre (Worthing)
Princess Theatre (Clacton-on-Sea)
Theatre Aquarius (Canada)
Theatre of (Schwerin)
Town Hall (Cheltenham)
Vertigo Theatre (Calgary)
Arena del sole teatro stabile di (bologna)
Bardican (York)
Charlotte Theater (Seoul korea)
Civic theatre (Newcastle)
Dorking Halls (Dorking)
Former Myeong-dong National Theater (Korea)
Gran Teatro La Fenice di Venezia (Venice)
Interior of Regent Theatre (Dunedin South Island New Zealand)
Millennium Forum (Londonderry)
National Opera (Slovak Bratislava)
North wales theatre (Llandudno)
Olimpia Theater. (Valencia Spain)
Opera House (Boxton)
Palace Theatre (London)
Philharmonic Hall (Liverpool)
The theatre Aspendos (Turkey Antalya)
Theatre Royal Haymarket (London West End)
Theatre Dunedin Otago (South Island New Zealand)
Tron Theatre (Glasgow)
Victoria halls (Halifax)
And many more...
Ariston Theatre in (Sanremo)
IDEA ARTICLES RELATED TO Ballet Stage Production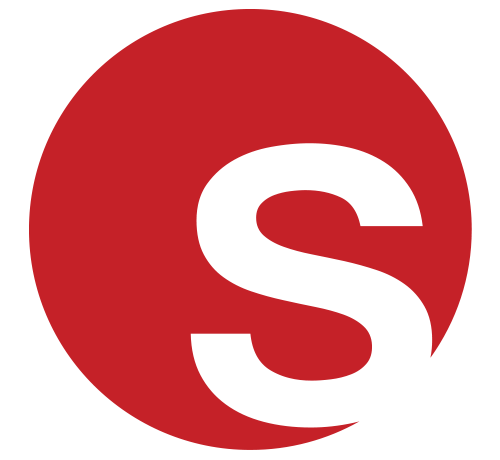 Spotlight On LED Ballerinas: A Festive Favourite
Spotlight On LED Ballerinas: A Festive Favourite
Grace Henley
|
28/11/2019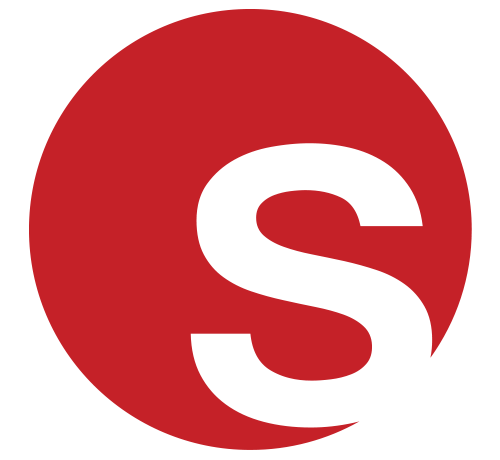 Culture Marketing: How Brands Use Cultural Entertainment to Add PR Value
Culture Marketing: How Brands Use Cultural Entertainment to Add PR Value
Juliana Rodriguez
|
12/07/2019