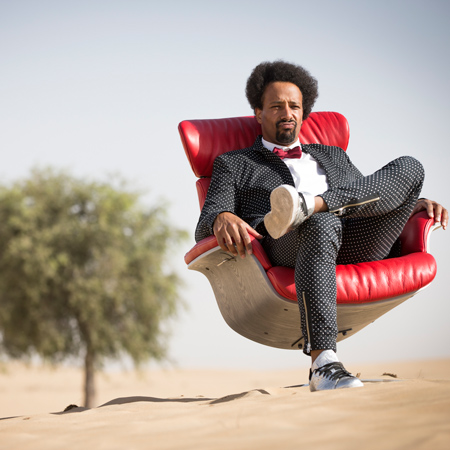 Bilingual Event Host Dubai
Charismatic and engaging event host to keep your even running with flair and style
Bilingual MC is fluent in English and German and has experience all over the world, making him the perfect choice for international events
Experienced and passionate MC with experience in marketing and event management offers a professional and flexible service
Has earned a strong reputation through hosting sporting events, awards ceremonies, conferences and events for Doka Gulf, Phillip Morris and more
Sensational public speaker available for events worldwide
Bilingual Event Host Dubai PHOTOS
Book our brilliant event host and let his exuberance, passion and expertise transform your event. Our MC is one of the hottest and most sought after hosts working out of Dubai, renowned for his witty and engaging speaking style. Guests and audiences are naturally drawn to our presenter as he effortlessly creates a relaxed and fun atmosphere for your event. This public speaker has worked in countless roles as a host and TV presenter in Dubai and around the world and he puts his expertise and years of experience to great use ensuring that events and ceremonies run smoothly and everyone is having a good time. This bilingual MC has had experience around the world and is fluent in both English and German so is the perfect choice for hosting international events and making people from all walks of life feel welcome.
This charismatic and fun loving event host is famed for the flair and positive attitude he brings to his role as an MC. Guests will naturally connect with his magnetic personality and will appreciate his witty and approachable style both on and off stage. Our public speaker is also an expert in a wide range of topics including marketing and event management so you can rest assured he will keep the event running smoothly and will always be in control of proceedings.
Our dynamic presenter is the perfect choice for corporate events, galas, product launches, awards ceremonies, conferences and any event where an MC with a human touch would be appreciated. His immense talents as a bilingual MC have made him a sought after speaker and his reputation as one of the best MCs in Dubai has been cemented by high profile work for Phillip Morris, Doka Gulf, Jack Morton and many more. 
Scarlett Entertainment offers you a great selection of speakers and event hosts to keep your event running smoothly and your guests engaged. Contact our team to arrange booking one of our brilliant acts or services.
" He worked for Philip Morris as the official MC in our Mscape Lounge during the Qatar Motor GP in 2016.Our international guests loved his witty sense of humour and the way he captured and read the audiences accordingly. He worked well with everyone who was part of the team, was always on time and did the best job possible. I recommend him as an MC for any event as he is super flexible and able to fit the role he's put in. "

Shumeez Kilgour - Promotions & Events Executive, Philip Morris
" He has the ability to demand the attention of an audience. His positive attitude, enthusiastic spirit and passion for life spark a fire within the audience. He is a highly engaging and professional speaker, a superb coach and a fantastic individual. I have no hesitation in recommending him with high regard. "

Lisa Walker - General Manager Public Relations & Events, Al Tayer Retail
" He transformed our annual staff gathering with his charm to an unforgettable show. Our colleagues feedback: Best event ever! "

Michael Arnold - Managing Director, Doka Gulf