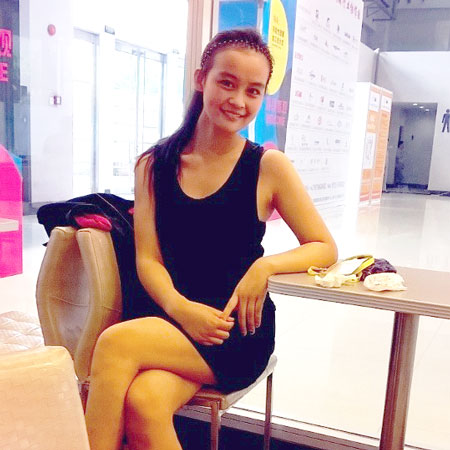 Bilingual Interpreter Shanghai
Talented hostess will be a great assistance to you at your special occasion
Bilingual interpreter and professional translator is fluent in both Chinese and English
Provides a fantastic event service and can also work as promotional model
Ideal for exhibitions, product launches, conferences, ceremonies, etc.
Translator available to hire for events in Shanghai and across China
Our expertly trained event hostess is certain to make your occasion a huge success as she works as an interpreter, greatly assisting you as she breaks down language barriers and makes international guests feel welcome at your event. Fluent in both Chinese and English, our professional translator provides an essential event service that will make a huge difference to any occasion, and can also work as a promotional model in order to advance your brand.
An experienced, enthusiastic, and highly dependable interpreter, our bilingual hostess will meet and greet your corporate guests, welcoming them to the occasion, assisting them with registration, and providing seating information, directions, and answers to any questions that may arise during the event. She is also perfect for giving visitors a brief overview of your products at exhibitions and trade shows, and working as a translator during important international conferences and meetings.
Certain to leave attendees with a lasting impression of your event, our professional hostess will ensure that foreign guests are treated hospitably and feel comfortable and catered for whatever the occasion. Taking great pride in achieving positive results for you at your event, this talented performer is multi-skilled and highly qualified when it comes to customer service, and will take on board your company's key messages well before the event in order to communicate them effectively to potential clients.
Also able to work as a brand ambassador, this accomplished model provides a fantastic event service promoting and representing your company and products, and is ideal for corporate events, exhibitions, product launches, conferences, seminars, ceremonies and more. Our interpreter is available to book for events in Shanghai and throughout China.
As the leading supplier of entertainment around the world, at Scarlett Entertainment we have something for every occasion, providing outstanding acts and event services for both private and corporate functions of every theme, size, and budget. Contact our coordinators today to find out more about hiring professional models and translators for your event.