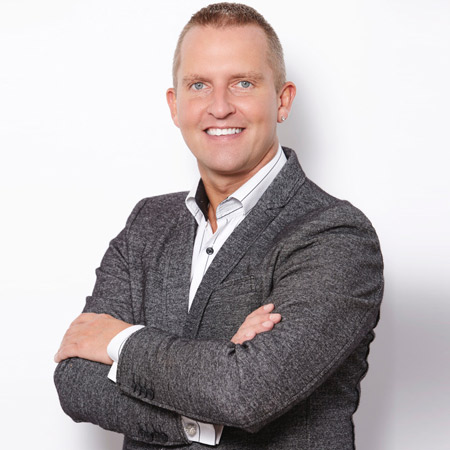 Birmingham Event Host
A local Birmingham event host, corporate and live events presenter, TV, radio & voiceover host, international MC and Compere
His outgoing attitude, charm and exceptional hosting skills guarantee to bring fun, passion and high energy, whatever your event type
Has been recognised as Personality of the Year in Birmingham and for his Services to the City Awarded by the Lord Mayors Parlour
Clients include the BBC, Comic Relief, Good Food Show, HSBC, Selfridges, Sky, Birmingham City Council, Hilton Hotels and more
Whether in front of a camera of an audience of thousands this charismatic presenter always knows how to get the best results for your event
Birmingham Event Host PHOTOS
Awards and Charity Dinners/Auctions
As an experienced Master of Ceremonies and a consummate professional, he has hosted many types of events, so you can be sure that whatever the size, style or event type, you are in safe and skilled hands.
Having worked with many guest speakers, live artistes and interactive audiences, he knows exactly what is required and how to work with you in order to make your event a huge success. He's hosted for many clients including Diageo GB, The Cream Awards hosted at the National Motorcycle Museum and filmed for BBC1's Farmers Country Showdown, The Education Awards, Care Through The Millennium (CTTM) Gold Standard Award (Birmingham City Council House), Birmingham's Pride Ball (I.C.C.) and The HIBU Awards (Hilton Metropole, Birmingham), to name but some.
Fashion Shows
Our host's experience of working with fashion industry experts, high street stores and fashion retailers has given him hands-on expertise to deliver your show with passion, energy and flair, creating an impact and bringing your vision to life. To date, clients include Diesel Stores, Selfridges, Harvey Nichols, Birmingham Pride and Oasis Fashion Retail Markets.
Food Festivals
With a background in hospitality and as a consultant within the field, these types of events are a particular favourite of his. Having had the pleasure of working with Michelin Starred Chefs and other industry professionals, his knowledge and expertise ensure a great flow of energy from start to finish. Areas of proficiency include live video screens, head-mics, demo kitchens, chef presentations and schedules.
His considerable know-how has led to work with the likes of the BBC Good Food Show, Colmore Food Festival, Taste, Birmingham Bullring Markets, Chefs on Stage and many more. 
New Product Launches
Whether it's a new car, a fashion range or new season collection, a new service launch within your company or even a collection of new show homes, he will help create the right impact to benefit your public relations and achieve that all-important call to action from attendees. Previous brands include Diesel Stores, Selfridges, HSBC, Brakes and The Business Growth Show.
Shop / Restaurant Openings
As a seasoned presenter and PR consultant, he has experience working with numerous independent and big brand names to create valuable business exposure. These include Coast to Coast American Restaurant & Bars (TRG LTD), The Loft Lounge, The Nightingale Club, Bar Fibre LTD, Viaduct Showbar LTD, Mission Nightclub and JoJoLapas Nepalese Restaurant.
Live City / Stage Events
Having 'worked stages' for 30 years, he has delivered to audiences of up to 100,000. Whether it is taking direction or taking the lead, his vast array of skills will ensure your event scheduling runs smoothly and effectively.
His numerous live events include Comic Relief/Sport Relief, Artsfest, Queens Jubilee (Gold & Diamond), Birmingham Pride, Leeds Pride, Galaxy/Capital Radio, Christmas Lights Switch On, Armed Forces Day, St Georges Day, Taste, Colmore Food Festival, Croydon Food Festival, Solihull Food Festival and Night Light.
Exhibition Hosting
Whether it's a large conference, event location or a street marketing initiative, he ensures that all are sold with knowledge, energy and commitment, making certain that you receive brand confidence, unrivalled delivery and maximising exposure to your clientele.
Previous clients in this sector include BBC Good Food Show, Birmingham Bullring Markets, The Business Growth Show, Birmingham City Council, Peugeot and many more!
Corporate Functions Presenter
Has hosted private dinners 'In Conversation With', cocktail parties, business networking events, expansion launches and company celebrations. Has a catalogue of experience and the savvy know-how, to best serve the needs of your corporate event. Experience includes HSBC, CTTM, Selfridges, BGS, The Loft Lounge, Birmingham Pride and Diageo GB.
Guest Speaking
As a confident and engaging Guest Speaker, he's delivered on an array of subjects, which have included: B.I.D. Reviews, Event Interviews, LGBT Dinners, Business Collaborations, Hospitality Seminars and Event Launches. His easy informative style has seen him work with companies including Leeds BID, Southside BID, Colmore BID, Asda House, Downtown in Business, Birmingham Pride and Leeds Pride.
TV and Radio Presenter
Has a diverse career with work on numerous projects and gained experience within television and radio, incorporating some of their recorded formats. Working on Live TV included long periods of 'open mic' usage, often up to 3hrs, multiple camera
switches and on-air live calls. TV work also includes pre-recorded productions, which gave valuable experience in scripts, delivery and 'PTC' (piece to camera). Has worked with many of the leading companies in various capacities including; BBC, ITV, Channel 5 and Sky, on programs such as Quiz TV, 'Was It Good For You' and 'RG-Guide Travel-pilot', Central News & Sky News. Also has his own weekly broadcast on radio and podcast on Solihull Radio.
Voice Over Artist
With brand presence and experience, he will help you get the right message to the right people.
Commercials & Adverts
Has delivered for and been involved in campaigns for Colmore Business District, Leeds BID, Tarmac, Channel 5, and West Midlands Police. 
Contact us to find out more about booking this experienced Birmingham Event Host.