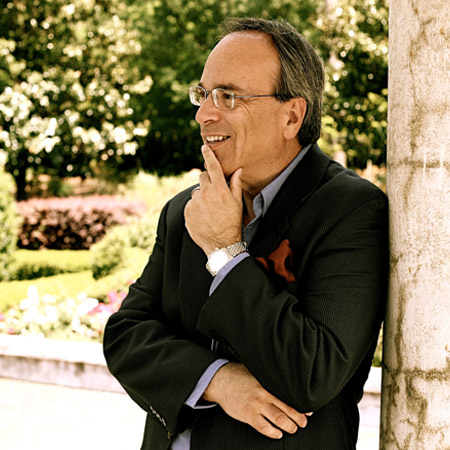 Business Philosophy Speaker Tom
Uses insights from great philosophers to revolutionize businesses
Author of 20 ground-breaking business books
Hosted his own talk show on the today show
Previous clients include Verizon, Hewlett Packard & IBM
Based in New York USA & available to perform at events worldwide
Possibly the world's happiest philosopher, acclaimed author and presenter, Tom's high energy keynote speeches aim to help audiences improve their business skills. Tackling topics like 'Success', 'Change', 'Leadership' and 'Confidence', Tom offers a completely unique perspective on the subjects by drawing upon his wealth of philosophical knowledge.
Author of 20 bestselling business philosophy books including 'If Aristotle Ran General Motors' and 'Philosophy for Dummies', Tom is the first choice speaker for a range of high profile companies including Toyota, Hewlett Packard, Mercedes Benz and IBM. Also a notable media personality, his work has featured in the likes of The Economist and USA Today and he is the only thinker to have engaged in early morning philosophy with Regis Philbin on The Today Show.
Renowned for applying the insights of the great thinkers to business practice, Tom is the perfect after-dinner or conference speaker for corporate and private functions. Filled with humour and wisdom, Tom's enlightening keynote speeches make an original and insightful addition to any event.
The Ford Motor Company
UBS
The US Air Force
Price Waterhouse
Bayer
Raymond James
Campbell Soup
United Health
Mercedes Benz
Verizon
Prudential
Target Stores
Deloitte and Touche
Citi Mortgage
MasterFoods
The Young President's Organization & more...
Hewlett Packard
IBM
Fidelity Investments
Mattel NBC Sports
Federated Investors
Goldman Sachs
Minute Maid
Toyota
Merrill Lynch
Coca Cola
International Paper
Business Week Magazine
Mass Mutual
Taco Bell
The American Heart Association
General Motors
" Tom, you were a hit as I knew you would be. I have already had a few other GEH groups reach out to me to get your information so you may hear from some of them shortly. Thank you so much for spending your evening with us. This can be a tough crowd but the feedback has been overwhelmingly positive. Thanks again and have a wonderful weekend. "

Sally S. Piepmeyer, Engineering Operations Leader GE Hitachi Nuclear Energy
" Thank you so much for your energetic, fun and informative session. It really went down well. I had many compliments for introducing you to the team. You impressed a number of people, so they too may want future engagements. Thanks again and hope to see you soon. "

Tony Kerrison, CTO Global Wholesale Banking, Bank of America