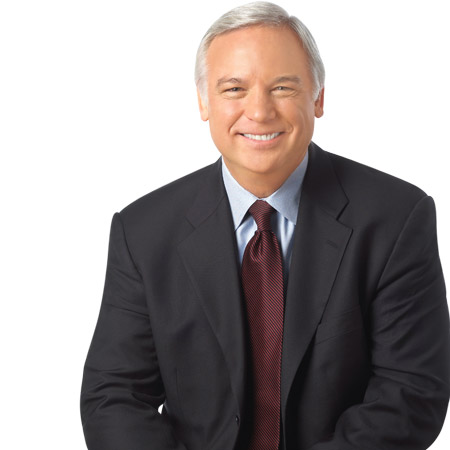 Business Speaker Jack Canfield
Top entrepreneur and event speaker Jack helps companies to achieve success
Created Chicken Soup for the Soul media company & series of books with same title,
Known as "America's #1 Success Coach"
Past clients include Sony, Siemens Ameritech & Virgin
Based in California, USA & available to perform at events worldwide
Business Speaker Jack is known for inventing the lucrative media company 'Chicken Soup for the Soul'. Also author of a series of books by the same name, Jack is a successful entrepreneur, CEO and also a highly sought after speaker for corporate and private events.
Known as "America's #1 Success Coach", he was labelled "Publishing phenomenon of the decade" by Time Magazine. Also a double Guinness World Record holder, he is the only person to have had seven books in the New York Times' Bestseller list at one time. 
Having achieved global acclaim with highly profitable company and best-selling books, Jack uses his in-depth business and entrepreneurial skills as a tool to help other organisations work towards achieving their own goals. Speaking at conferences, dinners, product launches and event openings, Jack's topics include:
-Leadership
-Business
-Staying Focused
-Economics
-Success
-Self-Motivation
His inspiring keynote addresses guarantee to motivate your guests to reach their full potential in business and succeed as leaders and entrepreneurs .
Merrill Lynch
Scott Paper
NCR
U.S. Department of the Navy
& many more...
Monsanto
Coldwell Banker
Young President's Association
Siemens Cingular Wireless
Sony Pictures
Hartford Insurance
Federal Express
Chief Executives Organization
Accenture
Virgin Records
Glaxo Smith-Kline
TRW Ameritech
General Electric
Children's Miracle Network
" Jack Canfield is one of the most insightful speakers and teachers in the world today. After you have spent time with him, internalizing his ideas and insights, you will be changed in a positive way for the rest of your life. "

Brian Tracy, Author of Million Dollar Habits and The Traits of Champions