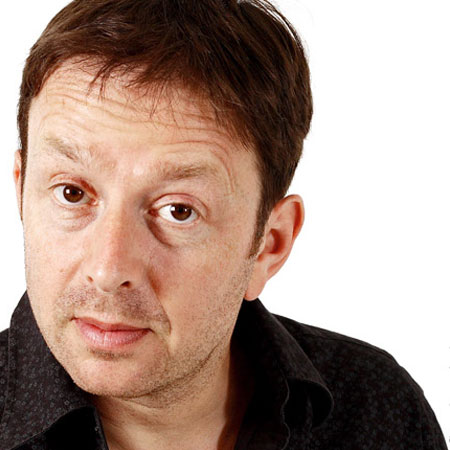 Comedy Compere Mark
Award-winning corporate stand-up comedian, event compere & auctioneer
Sought after performer on both the National & International comedy circuit
Described as a "a multi-talented, mercurial comedian" by The Independent
Previous clients include Orange, McDonalds, Unilever, Harley Davidson...
Based in London and available for events worldwide
Mark is a popular corporate stand-up comedian, event compere and auctioneer.  Described as a "a multi-talented, mercurial comedian" by The Independent, Mark is an established and highly sought after as a stand-up performer on the national and international comedy circuit, where he has performed with the likes of Jim Broadbent and Catherine Tate and won numerous awards, including the Hollywood International Broadcast Award for Radio Writing and Television.
As well as being a familiar name on the London comedy circuit and at Edinburgh Festival, Mark has also performed stand-up in Germany, Holland, Ireland, Hong Kong, Bahamas, South Africa, Australia and New Zealand and has appeared at the Comedy Store in LA and Caroline's in NYC.
Mark's accessible sense of humour, coupled with his ability to tailor his material specifically to any audience has also made him a popular stand-up choice for corporate events. He has worked for many blue chip companies including: Smith Kline Beecham, McDonalds, Securicor, Oasis and Bartle Bogle Hegarty.
His effortless ability to relax an audience with his humour, exceptional improvisation skills and professionalism, also makes him a great choice for compering corporate events and hosting award ceremonies. He is also an experienced auctioneer for charity fund-raising events.
Keywords:  Compere > Event Host >  MC > Emcee > Master of Ceremonies > Stand-Up Comedian > Corporate Comedian > Auctioneer
McDonalds
Harley Davidson
Novartis
Oasis
Bartle Bogle Hegarty
And many more...
Orange
World Wildlife Fund
Skipton Building Society
Unilever
Securicor
Harley Davidson
Smith Kline Beecham
" Just right for our audience, so much so he was dragged back for an encore "

Orange
" Stand up comedy was new territory for us. We needn't have had any concerns. Mark was a huge success with many people commenting on how adept he was at reading our audience.. "

First Enterprise
" Confident, personable and always in control "

The Stage
" You followed our brief and delivered a highly entertaining and amusing set that had our audience in raptures. Everyone really enjoyed your comedy and I have received so many calls from guests praising your performance. You really did make it a fantastic evening that everyone will remember for a long time. "

Nicki's Smile
" Mark has performed for us at our annual Gala Dinner. His show was received very well, as he touched upon all points as discussed during a previous briefing. Mark is a natural on stage and knows how to play of the audience's reaction, making his show an interactive experience for the audience. We will happily employ Mark again for further events held in Great Britain and would recommend him for corporate functions as well as social events, as he is versatile and highly professional. "

TNS Global
" Not only was Mark accommodating and co-operative on the lead up to the event, he delivered a performance that was tailored to our organisation, staff and customers and was side-splittingly funny. I wouldn't hesitate to recommend Mark for any corporate event… you can be assured of a professional but hilarious performance. "

Orchard Information Systems
" It's high time someone gave him a TV show of his own! "

The Guardian