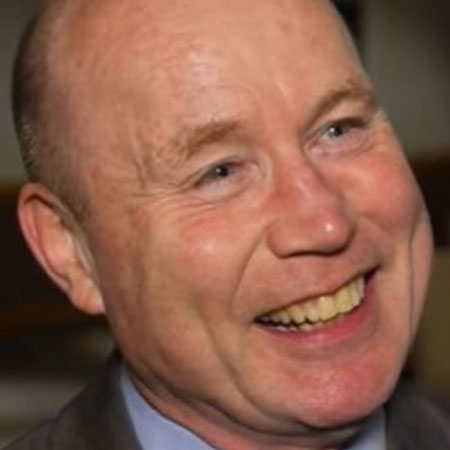 Comedy Impressionist Kevin
Talented impressionist, comedian and after dinner speaker who can impersonate a wide range of sporting personalities, politicians and celebrities
Television credits include: BBC's Sports Review of 1993, Des O'Connor's World Cup Party, The Full Motty, We're On Our Way to Wembley and more
Part of Talk Radio's World Cup team and the BBC'S Dead Ringers
Perfect as a corporate after dinner speaker who is guaranteed to have your guests laughing uncontrollably
Based in the UK and available for worldwide bookings
One of the UK's leading impressionists, our Comedy Impressionist has become one of the most requested dinner speakers before getting his break and appearing on the radio show Dead Ringers, a show that features stars such as Jon Culshaw and Jan Ravens. 
In a 30 minute show it is unlikely that you will hear him as himself! With an incredible amount of impersonations up his sleeve, this comedian will have everyone in the room giggling and is the perfect entertainer for corporate events, gala dinners, private parties and grand occasions.
Star of Dead Ringers, our Comedy Impressionist is in great demand both for sportsmen's dinners and corporate events. His impressions are not limited to sporting personalities and his extensive repertoire includes politicians and television characters. 
Born in Middlesbrough, Kevin found fame while still at school, mimicking his fellow students and of course, his teachers. As his impressions became more popular, he gained confidence and included a few leading personalities into his repertoire. 
A Comedy Impressionist who has recorded numerous voiceovers for both television and radio, in 1997 he recorded the voice over for the highly acclaimed Channel Four drama/comedy on the running of a professional football club: `Eleven Men Against Eleven'. The film starred James Bolam and Timothy West. 
With television credits including: BBC's Sports Review of 1993, Des O'Connor's World Cup Party, The Full Motty, We're On Our Way to Wembley, The Sports Show, It's Just Not Cricket with Rory Bremner, Saint & Greavsie, Grandstand and The Pavilion End our comedian was also given his own show on Tyne Tees Television. 
Part of Talk Radio's World Cup team and the BBC'S Dead Ringers. This programme won the Best Radio Comedy at British Comedy Awards 2001. An extremely popular corporate after dinner speaker, this celebrity impressionist makes for the ultimate event entertainment as he impersonates a wide range of people making for hilarious after dinner entertainment that is a hit with all guests. 
To book our celebrity impersonator or for more information about hiring his services as an after dinner speaker, contact our helpful team of Entertainment Specialists.