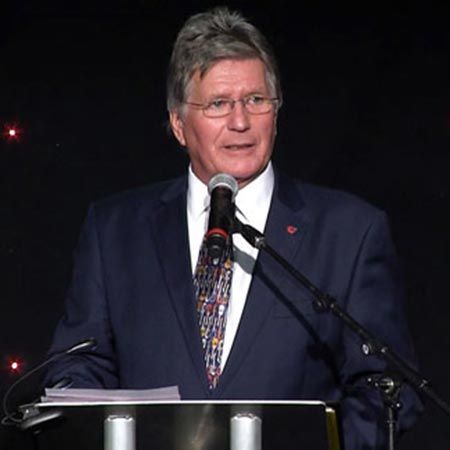 Compere: Mark
An experienced and professional compere for award ceremonies, corporate and sporting events
Mark has hosted events around the world from Brunei to the US
Has hosted events with all the big names, such as Cristiano Ronaldo, Frank Bruno and Michael Jackson
Hosts Manchester United's and Aston Villa's 'Player of the Year' awards
Mark hosts events across the UK and worldwide
Mark has been MC at Manchester United's Player-of-the-Year awards every year since 2002. He's been live MC for Sky Sports' Masters Football since 2001, hosting all their televised tournaments across the UK, plus those in Dubai, Kuala Lumpur, Brunei and Macau (China), presenting all the live TV interviews too. He's also covered Rugby League and cricket, featuring on Channel 4 and Sky Sports on their ODIs, Test Matches and County games around the UK, where he conducted all the televised interviews with Sir Ian Botham, David Gower, David 'Bumble' Lloyd, Michael Holding and the late, great Richie Benaud.
Mark Jones has unrivalled experience as one of the UK's top radio presenters. He made his name at Liverpool's Radio City during their illustrious heyday, became an award-winner (with a Sony®) for his hosting Michael Jackson's 'Biggest Solo Concert in history', where he entertained the crowd of over 125,000 onstage all day. Often voted 'Presenter of the month', he's also received many accolades from the Variety Club of Great Britain, where he is a long-standing Barker.
Mark also covered Manchester United, Glasgow Celtic & Liverpool FC's pre-season American tours for UK radio. After several successful years broadcasting on the two huge Century FM networks (now Smooth FM), Mark returned to host a daily UK-networked programme on Magic. He's been regularly heard on Manchester's Magic 1152 (formerly Piccadilly Radio). He even spread his experienced wings (and tonsils) over the Atlantic, featuring on American radio stations WEFT and Q-96 in Champaign, Illinois, where he also hosted the American Heart Association's black-tie fundraising dinners in 2010 and 2011, helping to raise record-breaking amounts in the auctions.
In 2001, Mark was much too close (just four blocks away) from New York's Twin Towers during the 9/11 terrorist attacks. He spent the rest of that day as a Salvation Army volunteer helping Emergency Services; for the rest of the week, he reported 'live' from Ground Zero for UK radio. Not limiting his talents to radio and hosting live events, Mark has written and published several books, including the best-selling 'Mark Jones' Birthday Book', which became the definitive UK Radio reference book.
Contact our team at Scarlett Entertainment to book Mark for your event.
 
Auctions
Mark is able to compere/act as Master of Ceremonies at a range of events:-
And more....
Conferences/corporate events
Sports dinners
Award ceremonies
Next Generation Power and Renewables Summit 2011 Budapest 2011
CIO Summit Berlin Germany
Financial Services Technology Summit Wiesbaden Germany
The Contactless Intelligence Monkey Awards
'This is your life' corporate event Alton Towers.
American Heart Association Ball 2011 Illinois USA
Matthew Street Music Festival Liverpool
ASLEC awards
Manchester United annual MUDSA dinner at Old Trafford
Masters Football Malaysia Cup 2011 Kuala Lumpur
" Thanks for a great job. I thought that your hosting of the entire Masters' series was spot-on! "

Steve Black, Director, Masters Football (Mark is regular host for the live Sky Sports Masters Football Series)
" May I thank you for your amazing help on the night, which could not have happened without your expertise. We raised around £7500 for British Heart Foundation. I hope to be in touch in the future. "

Andrew Charlett, Commercial Manager, McCarthy & Stone Ltd.
" You judged the tone of our awards evening exactly right. We've had a lot of positive feedback about your role as compère. "

Janette Bolton, Event Manager, Warrington Guardian Group
" What a night! Our sincere thanks for injecting more than a little professionalism into the proceedings, and for running the hugely successful auction. We look forward to working with you again on other events in the future "

Steve Milne, Trustee, Everton Former Players' Foundation
" They were a difficult crowd to please, you did an exceptional job; well done. "

H.R.H. Sophie, Countess of Wessex (at the official opening of the Aquavale Leisure Complex in Aylesbury, Bucks.)