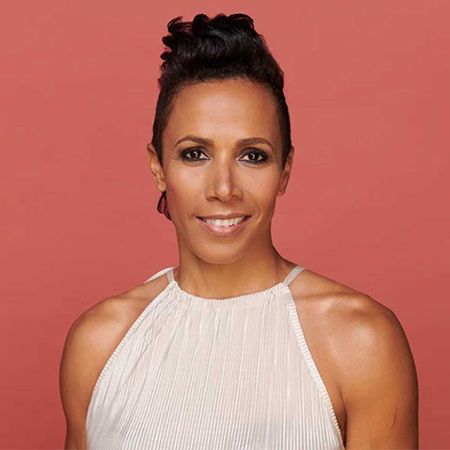 Dame Kelly Holmes
A sought-after motivational speaker Dame Kelly Holmes will captivate your audience and leave them inspired and motivated
She brings a unique energy to her speeches that is deeply rooted in her achievements as an Olympic, Commonwealth and European champion
Following her Olympic success, she won Sports Personality of the Year, European Athlete of the Year and was honoured with a Damehood from the Queen
Dame Kelly Holmes' presenting style is incredibly engaging as she explains how the techniques she has learnt on the track can be applied to all area
With speech topics including, inspiration and leadership, motivation and mental well being she's the perfect choice for corporate events
One of the UK's most popular athletes Dame Kelly Holmes has become a role model and inspiration throughout the word. This double Olympic, Commonwealth and European champion, set and still holds the British records in the 800m and 1000m. Having achieved seven Gold, eight Silver and four Bronze medals throughout her amazing career, she has also been awarded BBC Sports Personality of the Year, European Athlete of the Year and was honoured with a Damehood from the Queen.
Coming from humble beginnings and raised by her mum on a council estate in Kent, Kelly attended a local secondary school where, encouraged by her PE teacher, she pursued her talent and passion for running. She was driven to races up and down the country by her family, instilling in her the importance of having a supportive team at her side.
Kelly temporarily left professional running when she was 18 to pursue her first dream of joining the British army. She initially became an HGV driver and then a Physical Training Instructor, before being awarded an MBE for services in 1998. 
Despite her successes in the army, Kelly still dreamed of winning Olympic gold, something that she had been focussing on since she was a child. However, this was no easy feat and her running career was initially frequently overshadowed by repeated injuries and disappointments. These physical injuries would often result in periods of clinical depression and self-harm which continued to affect her right up to one year before her double Olympic success. It was soon after this win that Kelly established the Dame Kelly Holmes Trust, a charity that provides guidance to disadvantaged young people. The charity uses world-class to engage and empower young people to get their lives on the right path and develop the attitudes they need to live a positive and fulfilling life. 
In 2018, Kelly marked her return to the British army by being appointed Honorary Colonel of the Royal Armoured Corps, an accolade was approved by Her Majesty the Queen. This was the first time an individual had been appointed Honorary Colonel to a regular unit.
Kelly encourages the same philosophy that she lives by, that nothing is impossible and it is this mantra that informs her talks and makes her one of the most sought after motivational speakers. She has inspired audiences in the UK and around the world with her enthusiastic speeches that are always deeply rooted in her unique achievements that all reflect her belief in the importance of focus, self-belief, drive and determination. Kelly also specialises in Mental Health with a particular focus on mental wellbeing in the workplace, drawing on her own personal experiences of depression and incorporating her recent Mental Health First Aid training
Unilever
GlaxoSmithKline
Linkedin
" Dame Kelly's visit exceeded our expectations, she really did go above and beyond, not only talking to our Investors in Gold participants but then taking the time to speak individually to colleagues during her guided tour of the building. All of our colleagues really enjoyed sharing in the experience and it was echoed by all what a lovely and personable lady she is "

Cabot Credit Management Ltd
" Kelly did a fabulous job in delivering to the brief that she was set. She is so natural, and nice, that the messages she delivers (in her own style) really strike home and her frankness about her own personal journey added to this. The whole site was absolutely buzzing about Kelly's visit. I have had dozens of emails and personal messages commenting on how wonderful Kelly's presentation was, and her willingness to engage with people on site. There was one word that has popped up over and over again… Inspirational. The whole site feels privileged to have met Kelly and heard about her journey (and to have seen her medals!). "

Unilever
" Dame Kelly Holmes spoke inspirationally about her journey to world class excellence. We got a personal and revealing insight into the self-disciplined, goal-orientated planning that underpinned her years of hard work. This was not a story of a single athlete but rather the leading person in a dedicated and professional team. Dame Kelly's message resounded completely across all levels in our organisation and more importantly across many different nationalities. "

Actis
Motivation
Goal setting and high performing teams
Mental health in the workplace
Health, wellbeing and nutrition
Performance, resilience and overcoming adversity
Sports and peak performance
Inspiration and leadership
Women's empowerment