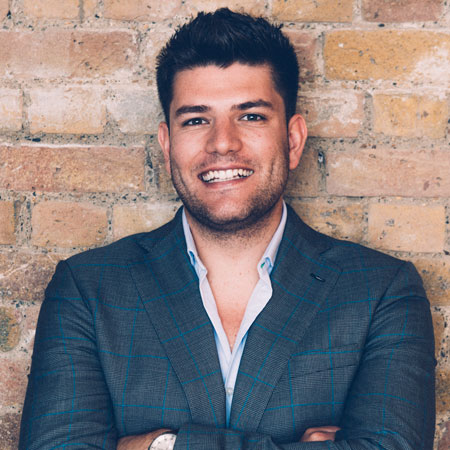 Digital Marketing Speaker
The winner of BBC One's show The Apprentice in 2014
A digital marketing speaker and entrepreneur whose company was recognised as the 12th Fastest Growing UK Business
A recognised digital marketing expert with great insights to the industry
Winner of 'Great British Young Entrepreneur of the Year'
Based in the UK and available for worldwide bookings
Our digital marketing speaker is an Australian entrepreneur who made a name for himself in the UK after winning The Apprentice in 2014 and setting up a successful digital marketing business with Lord Sugar as his investor and business partner.
After leaving Australia to go backpacking round the world, Mark eventually ran out of money and took a job in London at a paid search agency, helping businesses to grow their online presence. After two and a half years at the agency, he had climbed his way up to management level.
With a business idea, he decided to audition for The Apprentice, despite not knowing much about the show or knowing who Lord Sugar was! He was among the 20 candidates chosen from thousands of applicants, and went on to win the 2014 Series 10, and successfully secured the £250,000 investment to launch his online digital marketing company, Climb- Online.co.uk in partnership with Lord Sugar.
The company has now been running for over two years, and has 34 employees across two offices with an impressive turnover of five million - making it the most successful business to have been founded by a winner of The Apprentice to date. In 2017 it was recognised as the 12th Fastest Growing UK Business by Startups 2017 by Startups 100 - the index gauge for early-stage companies. 
Boasting an outstanding drive for success our business speaker now has plans to transform Climb Online into a global business. An incredibly motivational digital marketing speaker, Mark helps companies and entrepreneurs build an amazing company culture and talks about how to get the most from your employees. 
With an undeniable passion for digital marketing, his presentations are engaging, thought evoking and inspirational to all who experience him in person.
Speaker Topics:
Digital Marketing
Motivation
Company Culture
Building a Sales Team
To book our digital marketing speaker or for more information, contact our Entertainment Specialists today.