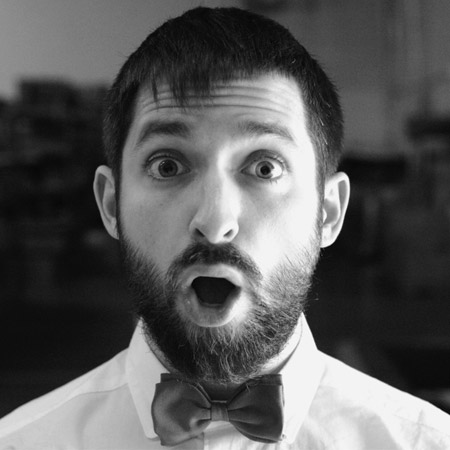 Entrepreneur Johnny Cupcakes
Top entrepreneur Johnny started his clothing business from the boot of his car
Named America's #1 young entrepreneur by Business Week Magazine
He has partnered with Loony Tunes & The Simpsons
Previous clients include Apple, L'Oreal, Coca Cola & HPC Digital
Based in Boston, USA & available to perform at events worldwide
This talented young entrepreneur's brand "Johnny Cupcakes" is actually not a bakery; it is a highly successful t-shirt business. Named America's #1 Young Entrepreneur by Business Week Magazine, Johnny is renowned for his social media and marketing skills. He has been profiled by the NYTimes, Forbes, NEWSWEEK and the Boston Globe, as well as featuring in fashion magazines such as NYLON and Antenna.
Johnny's other accomplishments include partnerships with the Looney Tunes, Teenage Mutant Ninja Turtles and The Simpsons and his company's success continues to increase, seeing customers camping outside of his shop for days to buy a t-shirt. 
Offering witty tutorials on leadership, branding, creativity, marketing and much more, this inspiring young entrepreneur will inspire audiences with his dynamism and verve for life. Able to captivate any crowd, charismatic businessman Johnny Cupcakes is the perfect after dinner speaker for conferences, product launches and corporate functions. Your guests will leave with inspiration and a bit of a sweet tooth!
Wieden+Kennedy
Coca-Cola
HPX Digital
Burger King
L-Oreal Paris USA
VCCP Creative Agency
Momentum Worldwide
The Works
Inc. Magazine
The Quincy Chamber of Commerce
Apple
" Johnny was an excellent speaker — informative, funny and inspiring. His personal story and experience were interesting, and the broader relevance of following one's passion to achieve success! "

Neil Christie Managing Director Wieden+Kennedy Advertising Agency
" Johnny held the attention of every person in the room! Many members in the audience were long-time business owners who commented that even though they have been in business for years, they learned quite a bit from his presentation! "

Vice President and Director The Quincy Chamber of Commerce