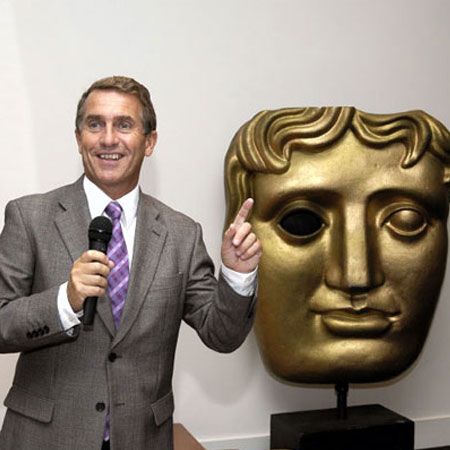 Event Host Garry Richardson
One of the country's leading Sports Presenters and Comedy Speakers
Best known for his appearances on the BBC over the last 40 years
Renowned for his witty sports reports and interviews on Radio 4
Was awarded radio's equivalent of an Oscar - a Sony Gold Award in 2007
Based in the UK and available to perform at events worldwide
Event Host Garry Richardson PHOTOS
With an incredible 27 years worth of experience performing to an extensive mixture of clients on the after dinner circuit, Event Host and Comedy Speaker Garry provides a highly entertaining mixture of general stories and anecdotes from his life in broadcasting.
Best known for his appearances on the BBC over the last 40 years, Garry is one of the most in demand presenters and after dinner speakers for corporate events in the UK, with 2014 marking his 27th year as one of the country's funniest after dinner speakers.
Renowned for his witty sports reports and interviews on Radio 4's prestigious 'Today' programme, he also presents 'Sportsweek' on Radio 5 Live every Sunday morning and his own extremely successful comedy show.
A multi award winner, Garry was awarded radio's equivalent of an Oscar - a Sony Gold Award for his 'Sportsweek' programme in 2007 and has also won Best Sports Magazine Programme from the National Union of Journalists.
A highly accomplished after dinner speaker, comedian and host, Garry has spoken for a very diverse range of clients including, the Automobile Association, Audi, British Airways, Tesco, IBM, Royal Bank of Scotland and many more.
A true professional, Event Host and Comedy Speaker Garry is one of the UK's most cherished personalities, providing inspirational and practical key messages that will entertain and engage audiences at any event.
" A truly accomplished speaker it was a performance myself and others have rarely seen bettered. "

Paul Watkins Tesco
" Garry was excellent hitting just the right note to appeal not just to the sportsmen but to the non-sports minded as well "

Jill Graham The Fleet Street Club
" He gave a fantastic speech and a number of our participants described him as an inspired choice "

Petro - Canada
" He immediately got the crowd laughing and kept us well entertained with his anecdotes and observations "

Brian Anderson Mercedes Benz