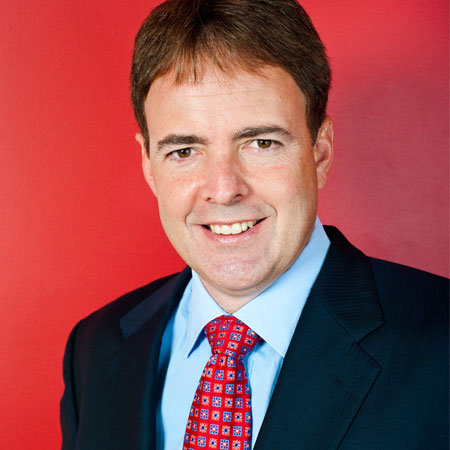 Finance Speaker Larry
A best-selling author, renowned economics keynote speaker & financial expert
Considered one of the most profitable traders during his time on Wall Street
Acts as a special advisor to the Financial Crisis Inquiry Commission (FCIC)
Has real-life experience in the financial & economic sector
Based in the USA & available to book as a finance keynote speaker worldwide
Larry is a highly regarded political policy risk consultant to hedge funds, family offices, asset managers, and high net worth investors. He has real life experience working in the financial and economic sector and during his time as Vice President of Distressed Debt and Convertible Securities Trading at the Lehman Brothers on Wall Street he was regarded as one of their most profitable traders.
Following the collapse of the firm Larry released his best-selling book, which gave an insight into why one of the USA's most prominent investment banks failed and detailed a risk manager's guide to all the right and wrong moves. He also explains why it is so important that investors stay ahead of policy moves coming out of Washington and Europe.
Since the release of his book our finance speaker and global economy speaker has gone on to give over 100 keynote speeches in 17 different countries. His real life experiences and expert knowledge ensure that his keynotes captivate and engage his audiences, and give them key lessons to take away and apply in their own work.
He is now highly regarded for the risk indicators that he created to help investors get in front of difficult risk off trades in the global markets and is heavily involved as special advisor to the Financial Crisis Inquiry Commission (FCIC), created by Congress in 2009 to investigate the causes, domestic, and global, of the economic and financial crisis in the United States.
Larry's speaker topics include:
A Close Look at Global Systemic Risk
Global Economic Outlook: 2013 and Beyond
China & Japan: The Epicenter of Risk and Unimaginable Debt
The Rise of Emerging Market Economies
Investment Risk Management
The Latest Market Moving Policy out of Washington D.C.
QE3, Federal Reserve Policy, and How It Will affect Global Markets
Top Tip
Larry can ensure that his keynote speeches include the most relevant material to your attendees. Talk to our entertainment specialist to ensure that you can make the most our of our financial expe
" Larry is one of the best traders I ever had the privilege of working with on Wall Street. His integrity, honesty and insight into equity and debt markets make him a rare breed. Not only was Larry a great person, but he had common sense which is surprisingly uncommon! If Larry McDonald was running Lehman, the firm would still be around today. I strongly recommend his book to anyone who'd like to learn how corporate culture destroyed a 150 year old firm, and how to safeguard against inadequate controls. "

Larry McCarthy, Former Global Head of High Yield and Distressed Trading at Lehman Brothers