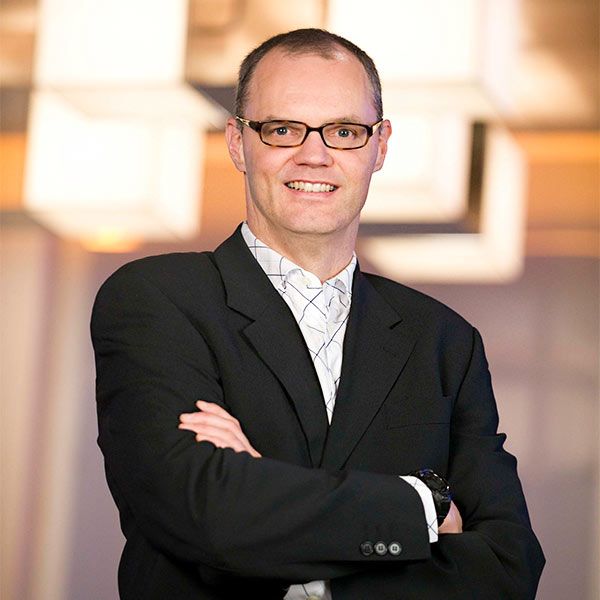 Frits Van Paasschen
CEO, best selling author, top business speaker and change management expert delivers uplifting keynote speeches to help global businesses evolve
Frits is a Keynote speaker and advisor, focusing on disruption and business strategy along with the global economy and management
Previous clients include The Huffington Post and Siemens Financial Services, among many others
He can deliver speeches in multiple languages including English, German and Dutch, and is available to perform worldwide
Frits Van Paasschen is the perfect keynote speaker for corporate conferences, team-building events and leading panels or seminars
Frits van Paasschen is the Author of the bestseller The Disruptors' Feast, and a global executive with 30 years of experience inside global companies which has provided him with a unique perspective on current trends that are influencing business around the world and impacting the global economy. Frits shares his deep understanding of these impacts to help businesses evolve and expand in changing environments.
Before acting as the CEO of Starwood Hotels and Resorts from 2007-2015 Frits spent three years as the CEO at Coors Brewing Company and has also held several management positions at Nike, ultimately becoming Nike's President of Europe, the Middle East, and Africa. Along with Nike Frits has also worked in finance in Disney's Consumer Products Division. While Frits has a vast history in global executive roles, his career began in management consulting.
Frits holds a BA in Economics and Biology from Amherst College along with an MBA from Harvard Business School. At Harvard, he was also Teaching Fellow in Economics. Originally from the Netherlands, Frits holds dual U.S. and Dutch citizenship.
Languages:
English 

Dutch

Spanish

German

Italian
" 'The conference was a great one this year…. The finish with Frits was exceptional. I've never heard such a buzz as people left the room regarding the fantastic extemporaneous presentation.' "

Arianna Huffington, co-founder, The Huffington Post
Change Management
Disruption
Business