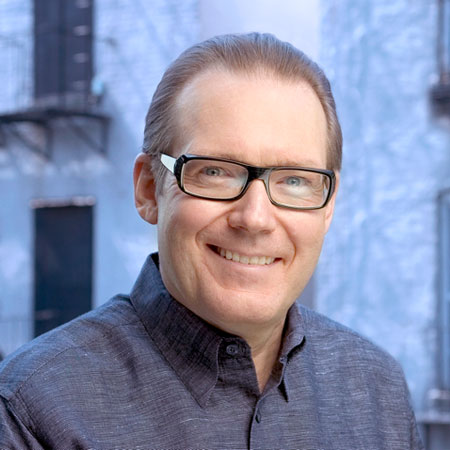 Futurist Speaker Michael
A technology pioneer and 'practical futurist'
Award-winning investigative journalist
Regular guest on radio and television
Previous cients incl FedEx, NBC, Microsoft, Pfizer, American Express
Former futurist-in-residence for The New York Times
Keynote speaker Michael is a technology pioneer and 'practical futurist' who combines real business experience with technology skills, to deliver a common-sense vision of change for business and individuals. He is a dynamic speaker, who can effortlessly blend technology, economics, demographics, culture and human nature, and he speaks and consults for clients worldwide, ranging from FedEx, Boeing and NBC Universal to Microsoft, Pfizer and American Express.
Michael is also an award-winning investigative journalist, who most recently served as futurist-in-residence for The New York Times, and columnist for MSNBC. He is also a regular guest on radio and television, including Good Morning America, the Today Show, PBS, CNN and the History Channel. As a Stanford University graduate, speaker Michael began his career as a writer for Rolling Stone, but it was his ten year stint as Vice President of The Washington Post Company's new media division that saw him guide both the newspaper and its sister publication Newsweek into the new century.
As editor and general manager of Newsweek.com, he created the magazine's technology section, produced the world's first CD-Rom news magazine for Newsweek in 1993, and won the Distinguished Online Service award from the National Press Club for coverage of 9/11. In 2007 he was named to the Magazine Industry Digital Hall of Fame, and in 2009 he received the World Technology Network Award for Lifetime Achievement in Media and Journalism.
Michael has also written five fictional books, which explore the human impact of technology. 
Speaker Topics: 
Michael uses his journalism skills to stay current on topics ranging from technology and demographics to management and education. He customizes his presentation to fit each client's needs. Below are a few examples of recent topics:
Use the Downturn to Rethink, Restructure and Thrive
Management Meets the Future
Trust, Identity and Family
The Virtualization of America
The New Challenges of Corporate America
Energy: The Choices Ahead
The Future of Media
How Healthcare Will Change
The Next Generation
Telecommunications and the Media
The State of Trust
The Digital Lifestyle
Globalisation
Demographics
Education
Energy Futures
Michael also offers moderating and Master of Ceremony services, and half or one-day strategy retreats for small groups of senior executives in fields such as finance, law, marketing, media and pharmaceuticals, to help them think about the future in useful and actionable ways.
To find out more get in touch with our team of experts.
American Express
Consumer Healthcare Products Association
Urban Land Institute
State of Ohio
The Edison Institute
National Retail Federation
Newspaper Association of America
Liberty Media
Raytheon
Agresso
Foley & Lardner
Natl. Assoc. of State Technology Directors
Prudential
Pfizer
McGraw Hill Construction
Raleigh-Durham Triangle
Shell
Chanel
Magazine Publishers Association
FCB
NAVTEQ
Hyatt
Aren't Fox
Federal Reserve Bank
Discover Card
Assoc. for the Healthcare Environment
State Street Investors
Hauppauge Industrial
Exxon
Coca Cola
Producers Guild of America
RTI Research
Amadeus
Airports Council International
Baker Botts
Bank Administration Institute
McGladrey
Genentech
Affiliated Distributors
New England Utilities
Pipeline Contractors Association
NBC Universal
Showtime
Microsoft
American Airlines
American Bar Association
GSA
UN Federal Credit Union
" You hit a home run with this group. Long-time bar association executives who can be somewhat jaded were particularly enthusiastic about your presentation. "

American Bar Association
" Your thought-provoking comments generated much discussion and were exactly what we needed to close out our meeting. "

FedEx
" Some futurists are good storytellers with plenty of charisma but no 'wisdom' or experience and others have loads of experience but no charisma. You demonstrated both. "

Pitney Bowes
" We especially liked your story telling. It led to a sense of excitement and sparked quite a dialogue among our team. "

Raytheon