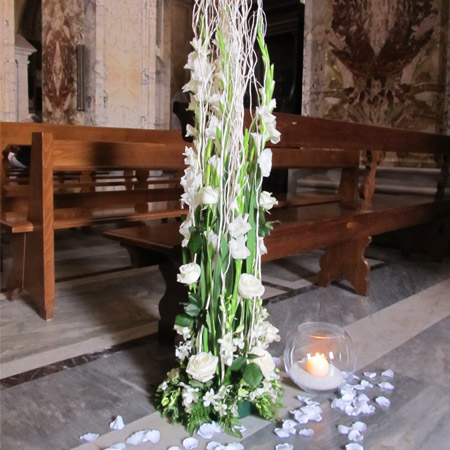 House of Flowers
Wow your party with beautiful blooms, presenting the ideal solution for your tailored event decor
House of Flowers offer a complete floral service focusing on events, driven by creativity and professionalism
Ensure your personalised event stands apart with stylish and unique floral creations that are fitting with your theme
Deliver creative, flavourful & thematic flowers in various formats that can be tailored to any event
We can provide concept collections of decorative flowers, perfect for adding an element of style to your bespoke event
An innovative event floristry service focusing on creating concept collections for your special occasion. Our customised event floristry delivers tailored event decor combining beautiful blooms for a thematic event that stands apart. Unique and vibrant decorative flowers will offer an unforgettable visual experience for your bespoke event.  
A wealth of experience and a passion for beautiful blooms is what sets House of Flowers apart. Working extensively with some of most sought after designers of the international floral industry, ever evolving to ensure an of-the-moment service, working across Umbria, Tuscany and Abruzzi regions. 
Driven by creativity and professionalism, boasting an incredible portfolio of unique floral designs and expertise in the creative world of vibrant blooms, our exclusive designer immerses himself in the art of delivering flavourful and thematic flowers in various formats that can be tailored to any type of event. 
Renowned for decorating venues, including churches, grand halls and historical buildings for exclusive launches, ceremonies and bespoke events, our in-house designer can offer a complete floral service focusing on creating a stylised environment for your occasion.
Wow your party with a visual display to remember, presenting the ideal solution for your tailored event decor, ensuring your personalised event stands apart with stylish and unique floral creations that are fitting with your chosen theme. 
Why not charm your guests with a setting adorned with vibrant blooms? We can provide concept collections of decorative flowers, perfect for adding an element of style to your bespoke event. 
Customise your event by defining your chosen theme. House of Flowers offer tailor-made floral and green arrangements, suited to your special day, for an unforgettable event experience, ideal for your corporate entertainment, exclusive to Italy. 
Practical Tips:
Concept collections of florals for your tailored event 
Bespoke floristry service in any format
Complete customisation to suit your given theme
We can provide vases and candles as well as decorative ribbons and various creative materials on request
 
Contact us at Scarlett today to talk about booking House of Flowers for your corporate team day or personalised event.