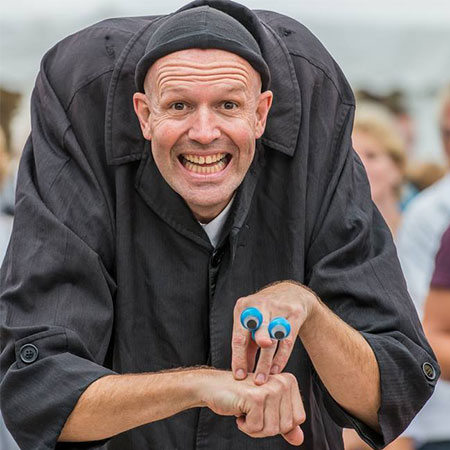 Hunchback Street Entertainer
Friendly hunchback clown captivates entire families with his hilarious acts and charming personality
Offers a diverse range of street theatre shows that combine physical comedy with other circus disciplines
Shows require lots of audience participation and are perfect for audiences of all nationalities as there's no language barrier to overcome
Ideal for street celebrations, festivals, fairs, private parties, shopping malls, theme parks, and many more!
This Hunchback Street Entertainer is available for bookings in Germany and all over the world
Hunchback Street Entertainer PHOTOS
This versatile and funny Hunchback Street Entertainer will ensure audiences at your upcoming event roar with laughter with his hilarious street theatre shows. This charming hunchback clown always welcomes the opportunity to perform at different types of events and captivate entire families with his hilarious acts and captivating personality.
With more than 20 years of experience in the industry, this award-winning street theatre entertainer knows how to quickly connect with audiences. A versatile circus artist, this variety circus artist offers a diverse range of street theatre shows that combine physical comedy with numerous disciplines such as balloon modeling, archery games with balloons, balloon swallowing, magic and dance!
The perfect variety circus performer for a variety of occasions, our funny clown is the ideal entertainment option for audiences of all ages. Both children and adults alike love this street theatre entertainer's vocal and physical antics and enjoy interacting with him and becoming part of his show.
Suitable for audiences from different countries, this friendly hunchback clown speaks German, English and Gibberish! His street theatre shows are perfect for spectators with different nationalities as physical comedy is a universal language. He has entertained audiences all over the world including countries like Sudan, the UK, Australia, New Zealand, and many more! You can see a list of some of the festivals and events he has performed at by checking the tab above. 
Ideal for shopping malls, theme parks, street celebrations, fairs and festivals, our variety circus performer is more than happy to work closely with you to adapt his shows to different performance spaces, both indoors and outdoors. On top of that, his shows' length can vary and can be adapted to suit your requirements.
Scarlett Entertainment offers a variety of street theatre shows for events and occasions in Germany and all over the world.
If you would like to book this funny Hunchback Street Entertainer, then don't hesitate to get in touch with our team of Entertainment Coordinators and make an enquiry. They will be more than happy to provide further details on this variety circus performer and assist you in the booking process.
Paderborn Performance Festival Germany
Kulturbörse Freiburg Germany
Oddball Adelaide Fringe Festival
Kleinkunst Festival Germany
Darmstadt Variety Eccetra Darmstadt Germany
Mollerkoller Spezial Darmstadt Germany
50th Mollerkoller in Darmstadt
G.O.P. Audition Show Germany
Ritz Tobacco Varietè Amsterdam
Ana Destinica Festival Ljubana Slovenia
Chuncheon International Mime Festival Korea
KimTom Clown Festival Shanghai China
Clown Festival Chengdu China
Nordkraft Aalborg Denmark
Nelson Buskerboo New Zealand
The KISS Arts Festival Kiama Australia
Ibiza Childrens Festival
Stockholm Street Theater Festival & Tour
Khartoum Family Festival S.Sudan
Ieper City of Wings Belgium
Theater od de Markt Belgium
New Creation PhonQ Festival Arnheim
Bajazzo weinacht Gala Germany
Krystall Palast LeipzigGermany
Theater Spektakel Festival Switzerland
Open Flair Bochum Germany
Lange Nacht der Kleinkunst Germany
VAHRieté Bremen Germany
Xanten Weinacht Varietè Germany
Aurillac France
Malmo Summer Festival Sweden
Chalon Dans la rue Festival France
Shrewsbury Street Festival UK
Ashborne International Street Theater UK
Fremantel Street Arts Festival Australia
Saychelles Private Function
Shopping Center Kuwait
Saychelles Private Function
Open Street Showcase Fermo Italy
IDEA ARTICLES RELATED TO Hunchback Street Entertainer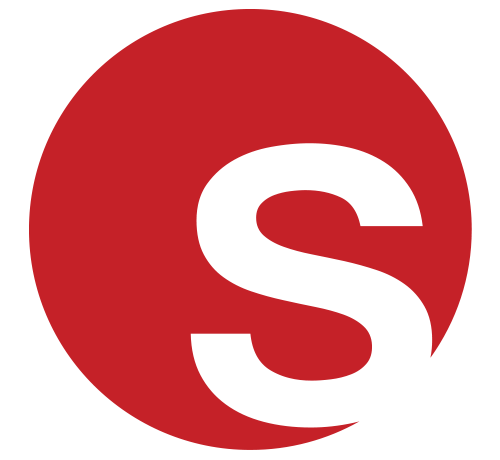 The Greatest Show On Earth 250 Years Of The Circus
The Greatest Show On Earth 250 Years Of The Circus
Grace Henley
|
23/04/2018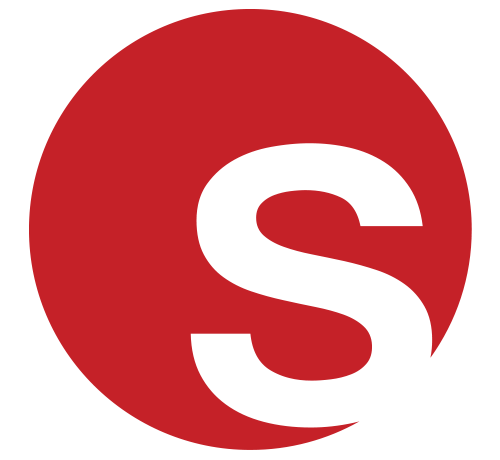 Exclusive Q&A with our fantastic Holland based street theatre company
Exclusive Q&A with our fantastic Holland based street theatre company
Grace Henley
|
02/02/2016