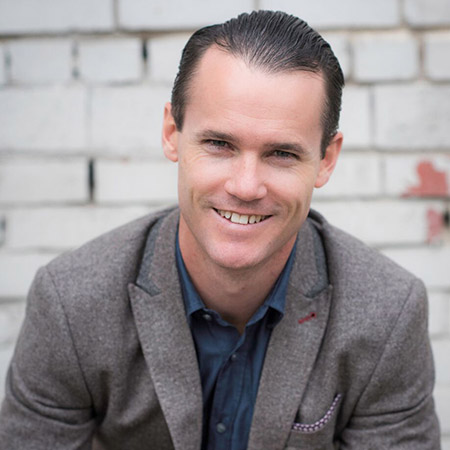 Innovation Speaker Peter
Internationally renowned speaker on innovation and behaviour change
One of the most influential speakers in the world
Best selling author of seven books including 'Flip' and 'Making It Happen'
Previous clients include Google, Apple, Ericsson, Microsoft and Hyundai
Based in Denver, Colorado and available for hire worldwide
Our innovation speaker is a passionate and inspiring event host specialising in business thinking and thought leadership. 
Our keynote speaker is the Founder and CEO of a successful company that operates in 23 cities across seven countries. This makes our innovation speaker well acquainted with the challenges of growing a business. Peter is also a successful and respected author of 7 books. Our corporate emcee is also the architect of several powerful economic strategies, that will transform your business thinking. His extensive experience as a corporate speaker includes working with clients such as Apple, Microsoft, Google, Ericsson, IBM and Cardinal Health. 
Peter has delivered over 2,500 presentations and speeches to over 500,000 people in 20 different countries. During his career as an event host he has been named one of the 25 most influential speakers in the world by the National Speakers Association. He is also the youngest person to ever be introduced into their Industry Hall of Fame. Peter has helped countless clients to compete in their market-place and can provide valuable insight into how the world's biggest organisations succeed and secure their positions in the market.
Perfect for corporate events, our brilliant innovation speaker can host your event or just provide a presentation. Each session is completely customizable and Peter would be happy to put together a bespoke service for your unique requirements. Some of the topics that our experienced and successful business speaker can speak on include:
•    Marking and Branding
•    Thought Leadership and Behavioural Change
•    Strategic Management
•    Innovation and Growth
•    Discovering and Exploiting New Markets
Our innovation speaker is guaranteed to make your corporate event special. Contact our entertainment specialists today to find out more about this fantastic opportunity!
Top tip:
Our inspirational keynote speaker is an expert in a wide variety of different topics. Peter would be happy to discuss combing a number of topics to deliver a unique and bespoke presentation that suits your needs. Contact out entertainment specialists today for more information!