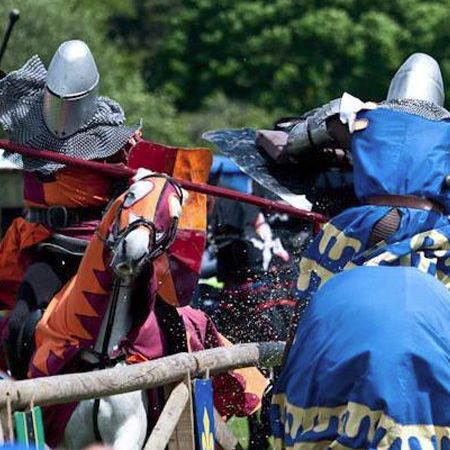 Jousting Display Team
Breathtaking medieval shows full of exciting stunts & horsemanship
Performed at major venues throughout Britain and Europe since 1990
Spectacular action, galloping horses, stunts, falls and commentary
Can provide a jousting tournament based on the movie 'A Knights Tale'
Based in Shropshire and available to perform at events worldwide
Jousting Display Team PHOTOS
Award winning TV & film stuntman, Justin presents this spectacular Jousting Display Team. They offer a breathtaking variety of medieval shows full of exciting stunts and horsemanship built up from having performed at major venues throughout Britain and Europe since 1990.
As the UK's leading Medieval Jousting act, the displays boast high speed action, skilful mounted knights and a fantastic colorful spectacle fit to grace any arena on any scale.  They can perform at your venue in up to 90 minutes of spectacular action, galloping horses, stunts, falls, awesome fire weapons, introductions, professional commentary and music that will leave your audience truly breathless!!
First Class Entertainment
The Jousting Stunt Team can perform in a fantastic, coloured costumed display of Medieval Jousting at its very best. Consisting of heroic mounted knights and their squires and enhanced by our own commentator the tournament begins with fanfares and introductions and ends with the dramatic thundering of hooves as the knights attempt to unhorse each other in the 'JOUST'. Watch as the knights hone their skills by striking the man-shaped target, the quintain, and attempt to spear peasants heads off the ground at speed. The show also boasts superbly choreographed foot fights with unmercilous swords, flaming fireballs on chains and unyielding quarterstaffs as well as the knights romantically accepting favours from the ladies and fighting for their honour.
Format and Duration
With over twenty years experience they are able to boast the very best in jousting and medieval entertainment. They can provide a jousting tournament based on the movie 'A Knights Tale' where set to rock and roll music the dashing knights fight for the honour of becoming the World Jousting Champion and lifting the coveted Golden Goblet or they can recreate a more traditional display of the fabled King Arthur and the Knights of the Round Table featuring the gallant Sir Lancelot and the more sinister Black Knight, Mordred.
The most popular format is either one fifty minute or two twenty five minute shows but they pride themselves in being truly flexible in their approach and can tailor make their performances to suit your requirements.
" Exciting, exhilirating, entertainment at it's best "

Roger Whitehouse, Event Manager Hawkstone Park
" A brilliant and very professional show "

Geoff Clutton, Event Manager, Selby Game Fair
" Thank you for bringing such an amazing attraction to our event, it was fantastic to see "

Andrew Tucker, Hartpury Three-Day Event 2005
" Thanks for the excellent displays you put on over the weekend "

Lynne Sargeant, Heddington Show
IDEA ARTICLES RELATED TO Jousting Display Team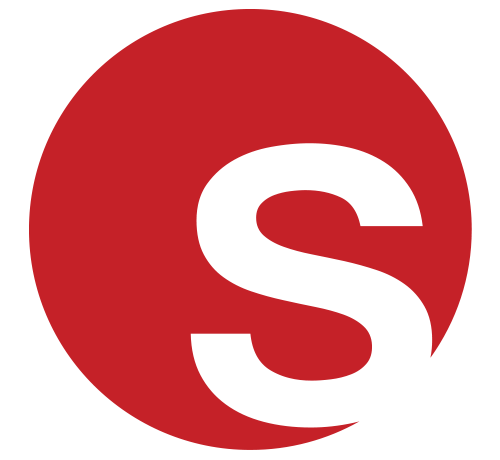 Our Most Popular Event Themes from 2018 and What to Expect for 2019
Our Most Popular Event Themes from 2018 and What to Expect for 2019
Juliana Rodriguez
|
19/10/2018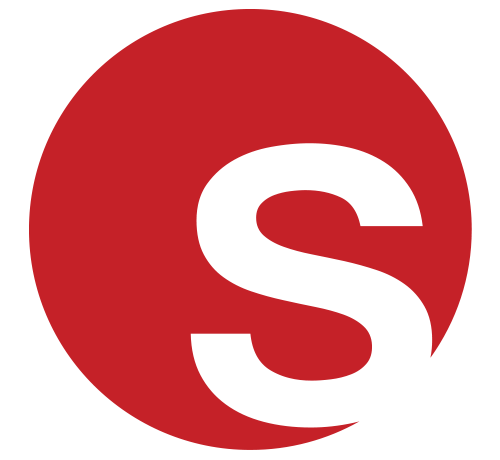 Theme Ideas For Your New Years Eve Party
Theme Ideas For Your New Years Eve Party
Grace Henley
|
28/12/2015