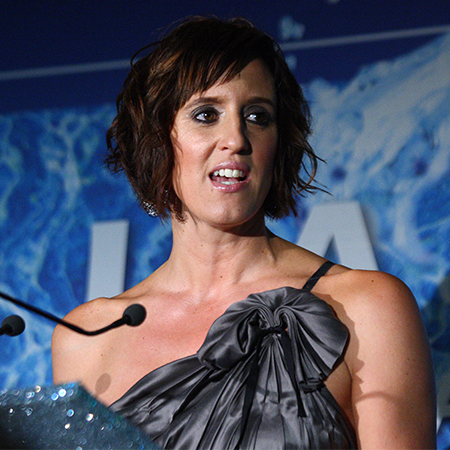 Karen Pickering
A former freestyle swimmer now a motivational public speaker delivering inspirational speeches
This respected British athlete is a record holder for competing in four consecutive Olympic Games
Her talks usually revolve around topics related to sports and business and the combination of both
Can customise her talks for each event and focus them on the importance of individual and team performance
Book Karen Pickering as a motivational public speakers for events and conferences worldwide
A former freestyle swimmer, this respected British athlete can be now booked for your event or conference as a motivational public speaker. Well-known for being the most decorated female British swimmer, Karen's sporting achievements are remarkable.
Karen made her international debut in 1986. This former freestyle British athlete won 73 titles in total during her successful career. A four times world-champion, this elite ex-swimmer won 14 European Championship medals, 38 British Championship titles and 13 Commonwealth Games medals. In 2002, she had the honour of carrying the English flag at this recognised competition's closing ceremony. This respected British athlete is also a record holder for competing at four consecutive Olympic Games. On top of that, she was awarded an MBE for services to the sport she loves.
Retired since 2005, she has worked as a member of the BBC Radio 5 Live commentary team. Karen is also part of the British Athletes Commission and the English Institute of Sport, among other renowned organisations. One of her biggest achievements as a retired athlete is the foundation of the Splash Awards, a annual event that acknowledges the achievements of elite sportsmen and women (both able bodied and disabled) such as swimmers, divers, waterpolo players and synchronised swimmers. This elite ex swimmer has also opened her own swim school, a place where new generations of elite athletes can be trained and follow Karen's footsteps.
All her achievements and experiences have helped her turn into a motivational public speaker, especially for topics related to sports and business or a combination of both. This in-demand inspirational speaker usually focuses her speeches on the importance of finding the balance between individual performance and team goals. Karen can adapt her talks to your event and deliver inspiring speeches with humour and conviction. As a motivational public speaker, she can also offer consultancy services for teams and athletes who require cross training or need rehabilitation work.
If you would like to check Karen Pickering availability for your event or conference, do not hesitate to get in touch with us and make an enquiry. Our in-house team of experts will be happy to assist you and guide you through the booking process.