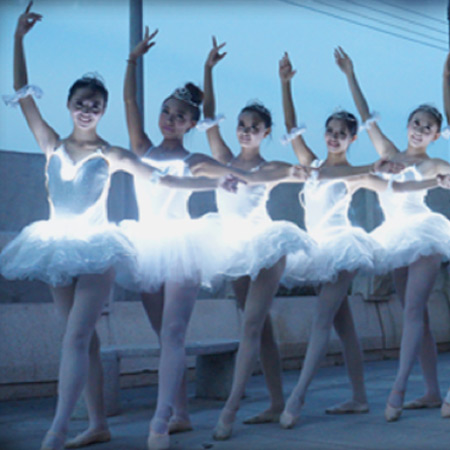 LED Ballet Dancers China
The most popular and magical LED Ballet Dance performance in Asia
Watch with awe as they twirl and dance across the stage
Can provide LED jellyfish props and screen for an underwater theme
Will leave smiles on the faces of guests and audiences
Based in Guangzhou, China and available to perform at events worldwide
LED Ballet Dancers China PHOTOS
Performed by professional trained Ballet dancers, this elegant show features stunning dancers adorned in dresses covered in thousands of tiny fairy lights.
Watch with awe as they twirl and dance across the stage in their flowing illuminated costumes, which creates a sensational visual effect. The show can take several different forms; the dancers can provide LED jellyfish props and an LED screen to go with their underwater theme as well as providing a varied line up from 3 to 8 dancers, depending on your event requirements.
Ideal for a range of events, the show has proved to be extremely successful in Asia, with corporate events, private parties and after dinner shows. This truly magical act will leave smiles on the faces of guests and audiences.
And Many More
La Perle Plaza