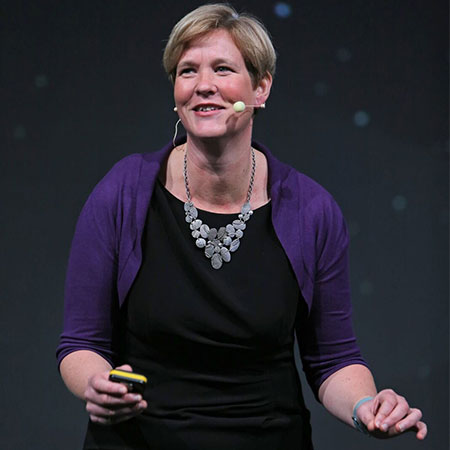 Mandy Hickson
Former Royal Air Force Pilot and one of the first British female pilots on her frontline Tornado GR4 squadron
Second woman ever to fly the Tornado GR4 in operation, she became the Squadron's Combat Survival and Rescue Officer
Popular female motivational speaker puts a huge amount of energy, creativity and passion into what she does
Works with clients on an individual basis and creates an event that is truly unique and memorable
Mandy Hickson is based in London and available for events and conferences in the UK and worldwide
Mandy Hickson is a former Royal Air Force pilot and a keynote speaker. As one of the first British female pilots on her frontline Tornado GR4 squadron, flying multi-million pound fast jets for the Royal Air Force, she worked in a constantly challenging, yet exhilarating environment. She offers a unique insight into this elite world, supported by anecdotes about her time on the front line.
Throughout, she demonstrates only too well the importance of remaining calm under pressure and leading, quite literally, from the front, in order to get the best from herself and her team.
It is with frankness and humour that she talks about the strategies she employed to succeed in such a demanding environment. She has boundless energy, an overriding purpose of the end goal and she truly believes that with hard work and self-belief anyone can achieve their ambitions.
This British female pilot became the Squadron's Combat Survival and Rescue Officer, working closely with the US, instructing Squadron members on Escape and Evasion tactics.
Throughout her time, Mandy was the only female aircrew and later learned the lessons of juggling life as a working mother of two young children. Now a civilian, Mandy draws on her experiences to train and inspire others, covering the core areas of human factors; decision making, communication, leadership, behaviour, workload, conflict, fatigue and stress management. She is also a highly sought after keynote speaker in the business and education sectors.
A popular female motivational speaker, Mandy puts a huge amount of energy, creativity and passion into what she does, working with clients on an individual basis means she can create an event that is truly unique and memorable.
Mandy brings a wealth of insights from her years serving on the operational front line, where a keen sense of humour has been the key to her success and survival.
As a keynote speaker, Mandy's topics include:
Teamwork
Leadership
Building Effective Teams
Goal-setting
Decision-Making 
Performing under Extreme Pressure
Safety and Risk Taking
Self-Confidence
Motivation
Error Management
Since leaving the RAF, she continues her support for the services in the Volunteer Reserve (VR), through flying on the Air Experience Flight, passing on her experience and enjoyment of flying to Air Cadets. Mandy also supports her local community as Chairwoman of her local Tennis Club. A keen sportswoman in her spare time, she enjoys playing tennis, spinning, cycling and hill walking. In the winter the slopes often are calling to her for some fast paced skiing!
Contact us today if you would like to find out more about Mandy Hickson. Our wonderful team of Entertainment Experts will be happy to provide further details on this popular female motivational speaker and assist you in the booking process.