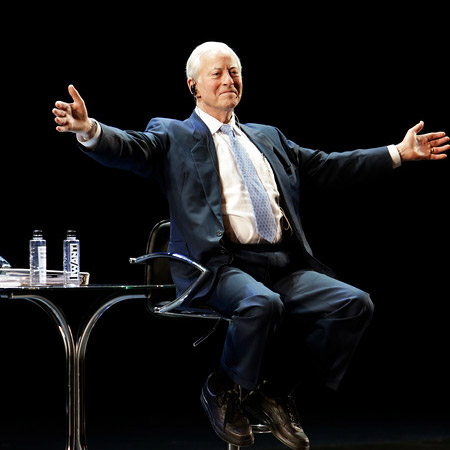 Motivational Expert Brian Tracy
Top motivational speaker & development specialist
Bestselling author & popular journalist
CEO of Brian Tracy International & President of Brian Tracy University
Past clients include Yellow Pages, Chrysler & Blue Shield
Based in California & available to perform at events worldwide
Specializing in the training and development of individuals and organizations, Brian Tracy has helped thousands of people to achieve their goals and become more confident. Chairman and CEO of Brian Tracy International, a company that cultivates the business people of the future, Brian has also set up his own online university to educate start-up companies and executives.
With 45 books in the top bestseller list and 300 audio visual learning programmes to his name, Brian is dedicated to educating and motivating people to attain success. Having provided speeches to over 80 countries and in four different languages, Brian will help you to take your business to the next level. 
His keynote topics include:
-Leadership
-Selling
-Self-Esteem
-Goals
-Strategy
-Creativity
-Success 
-Investment
Available to speak at conferences, corporate functions, product launches, educational events and more, Brian Tracy will unlock your hidden powers and motivate you succeed.
K&G Ventures
Blue Shield
Biltmore Hotel & Suites
Glaser & Bennett
Allstate Legal Supply Co.
Vector Security
Power Performers
Chrysler
Real Estate Brokers
Tri-Mark
Yellow Pages
" WOW! What an amazing, timeless life coach! Brian Tracy was a breath of fresh air, a kick in the butt, a reality check, a shot in the arm and a huge blessing! He oozes with discipline and laser-sharp focus! "

Anne Marie and Barrie Crake, Real Estate Brokers, Carlsbad, CA
" Brian has inspired so many to pursue their dreams and to break the constraints of self-doubt. I would encourage anyone interested in expanding and developing their abilities to learn from this master and to open their minds to his good words "

William B. Bennett, Attorney at Law, Manulkin, Glaser & Bennett