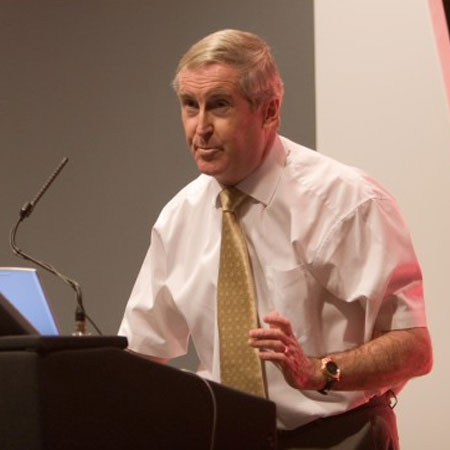 Motivational Speaker Miles
Motivational speaker and blind adventurer
Holder of multiple world-records
First blind man to fly the English Channel
Featured on several award-winning TV documentaries
Based in the UK and available to speak at events worldwide
Despite going blind in his early twenties, Miles was undeterred and determined to fill his dreams, setting numerous world-records in the process. He is now a hugely popular motivational speaker and after-dinner speaker, sharing the stage with such individuals as Rudi Giuliani (former New York Mayor), Olympic Medallist Roger Black, Jeremy Paxman, Melvin Bragg, and Lord David Puttnam, to address corporate and celebrity audiences around the world.      
Miles is an exceptional storyteller, who weaves together rich anecdotes and humour with powerful life-lessons he has learnt whilst overcoming his blindness, to make his presentations entertaining, motivating and inspirational. He uses his experiences as an international adventurer to motivate and inspire others to achieve their potential. However, his words are not hollow generalisations; coming from a managerial background himself, he adapts his messages to the corporate and business world, offering practical ideas to his audience.
Miles' determination to challenge the barriers of blindness have earned him great respect among his peers and celebrity adventurers:
"I can't even imagine the difficulties of travelling in polar regions without being able to see things. I once was semi-blind in the Arctic and everything became doubly problematic. Total blindness would have been nightmarish. My admiration for Miles is enormous." Sir Ranulph Fiennes
"Miles' attempt to be the first blind person to walk to the South Pole is an extreme act of courage, and I have nothing but awesome admiration for his bravery and determination." Michael Palin
Whilst undertaking extreme endurance and expeditions to deserts, mountains and the polar regions, and has achieved the following records:
- First blind pilot to undertake a 55-day, 21,000 kilometre microlight flight from London to Sydney, relying on revolutionary speech-output technology for navigation, accompanied by his sighted co-pilot.
- Man-hauling a sledge over 250 miles across Antarctica
- Completing "The Toughest Foot-race on Earth" - 150 miles across the Sahara Desert.
- Climbing to 17,500 feet in the Himalayas
- Climbing Mt Kilimanjaro and Mt. Blanc- Africa's/Europe's highest mountains
- Running the 11-day Ultra-Marathon race across China from the Gobi Desert to the Great Wall
- Completing the "Coldest Marathon on Earth"- the Siberian Ice Marathon
- Competing in the hottest ultra-marathon on earth across Death Valley California.
- Crossing the entire Qatar Desert non-stop day/night in 78 hours without sleep
- Circumnavigating 38,000 miles around the world using 80 different forms of transport
- Setting the Malaysian Grand Prix lap record for a blind driver in a 230kph Lotus
- Setting a new British high-altitude record for a tandem microlight (20,300 feet) with -55 Centigrade open-cockpit temperatures
- White-water rafting down the Zambezi River
- Completing more than 40 skydiving jumps
- Cage-diving with Great White Sharks
- First blind pilot to undertake a sortie of extreme aerobatics in a +600 MPH Hawker Hunter fighter jet with an ex-Red Arrows co-pilot
- Becoming the first blind person to do the solo kamikaze skeleton run down the 5G Olympic bob-sleigh track in Lillehammer, Norway
- First blind person to pilot a 340 BHP performance rated Zap Cat power boat in ocean time trials
- First blind aviator to break sound barrier- attaining speed of Mach 1.4/1,060 MPH during vertical climb to 50,000 feet in just 90 seconds in an English Electric Lightning fighter jet.
- First blind person to participate in a drag-racing event, driving a supercharged machine at Britain's Santa Pod drag track.
Miles's experience and accomplishments have gained him a lot of media attention, and he is regularly featured in regional and national newspapers, radio and television programmes including the Richard and Judy programme on Channel 4, Channel 5, HTV, Carlton, BBC television and Radio 4, Five Live and the BBC World Service.        
Television continues to use Miles' experience to write, create, produce and present high quality programmes. The Carlton Television documentary 'Against All Odds' covering Miles' participation in the Sahara Ultra-Marathon has, to-date, won three international film festival Gold Awards. A second Carlton entitled "Blind Faith" covering Miles' Kilimanjaro climb has already won its first International Film Festival Gold Award.
The National Geographic channel broadcast its two-part documentary on Miles and his sighted guide Jon Cook's Antarctic expedition and will be showing a new documentary covering Miles' world record non-stop crossing of the Qatar Desert.
Speaker Topics:
Benefiting From Failure
Don't Let Your Past Determine Your Future
Dream Big to Achieve Big
Expect the Unexpected
Facing Your Fears
Never Give Up
Taking Advantage of Adversity
The Importance of Teamwork
Keyword Topics: Motivational > Inspirational > Facing Fears > Overcoming Challenges > Resilience > Teamwork
Global Rolls-Royce Corporation
John Lewis
Royal Military Academy Sandhurst
Barclays
Europe Pfizer Pharmaceuticals Group
BP LPG Europe
Ciba Vision UK
British Heart Foundation
Arrows F1 Team
Brook Hotels
BAE Systems
Institute of Fundraising
TDA Advertising Agency
Aspective
Royal Leicestershire Rutland
Barclays
Positive Perspective
Philips
GlaxoSmithKline
Jefferson Smurfit Group
Wycliffe Society for the Blind
KPMG
Uniservice
Enigma Productions
" Hearing Miles speak is truly inspirational. He is living proof of the old adage "there's no such word as can't". This amazing man is an unparalleled force for motivation and I have every possible respect for his talents as a speaker as well as his incredible personal courage. "

Lord David Puttnam, Enigma Productions
" Miles offers a truly inspirational insight into his amazing adventures. He demonstrates, in his presentation, the energy that has driven him to achieve so much. In listening to Miles you are forced to consider the limits you have set on yourself, and to search your mind and soul as to what you could potentially achieve. "

Brian J Robinson Manager Strategic Sourcing, Global Rolls-Royce Corporation
" We don't normally attend the plenary sessions, but to miss out on Miles's talk would have been a disaster. It was one of the most inspirational, hilariously funny, and seriously motivating speeches I have heard. If I had been attending a religious meeting I would have left as a convert... "

Heather Westgate, Managing Director, TDA Advertising Agency
" Brilliant! Highly entertaining, informative and motivating. A great example of courage, determination and will power! "

Andrew G. Presland, GlaxoSmithKline "Balancing Act
" It was a privilege to hear you speak at the ICFM Conference. You so inspired me by your words, your achievements, your example, your positiveness, your 'you' that I returned to my desk reinvigorated and reassured that I can make a difference and can achieve what I might have previously thought of as 'impossible'. Thank you. "

Andrew Reid, Head of Community Fundraising - British Heart Foundation
" truly engaging and inspirational speaker. An unassuming and pacy style, combined with a good use of humour, anecdotes of his escapades and personal observations on overcoming obstacles in one's life certainly ensured that Miles' "rise up and conquer challenges" message was well received by our employees. "

Paul Neville, HR Manager, Aspective Ltd
" As Co-Chair of the RNIB Annual Savoy Gala Dinner I arranged for Miles to address our dinner. His brilliantly delivered speech, which so obviously came from the heart, touched everyone in the room and lead directly to the financial success of the auction and donations pledged on the night. "

D. F. Smurfit, Jefferson Smurfit Group plc
" Miles is an engaging speaker who gripped my imagination by the lapels, made me examine my own life and left me feeling totally motivated. "

Gordon Diffey MBE, CEO Royal Leicestershire, Rutland and Wycliffe Society for the Blind
" If you have never had the privilege of hearing Miles speak then you are in for a rare treat. Miles exudes confidence, electrifying his audience with his escapades, whilst challenging them to attain new heights of excellence and all with a humility and sincerity that compels his audience to beg for more. His courage, self-motivation and humour make him an absolute delight and I for one could listen to him over and over again. A truly motivational experience not to be missed. "

Gary J Prior, Vice-President Europe General Manager UK & Nordic Philips Domestic appliances & Personal Care