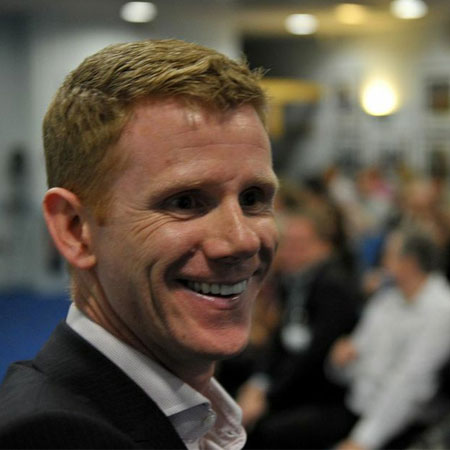 Motivational Speaker Richard
One of the UK's top motivational and inspirational speakers
Delivered 1500 presentations over the last 6 yrs to worldwide audiences
Sunday Times No.1 Bestselling Author
Popular speaker for schools and communities
Based in the UK and available to speak at events worldwide
Richard is one of the UK's top motivational speaker whose exceptional communication skills have helped thousands of people in the business, corporate, community and education worlds to change the way their people think and act. He is one of the busiest speakers in the UK, having delivered 1500 presentations over the last 6 years to audiences from Malaysia, Switzerland and South Africa, to groups ranging from school children to corporate business teams.
As a child age just 5, Richard lost his mother in the most horrific circumstances; his mother was the first victim of the notorious British serial killer nicknamed "The Yorkshire Ripper". A turbulent childhood and adolescence followed, but Richard was determined to use what life had thrown at him in a  positive way. Richard shared his experiences in a 'Just A Boy', which became the Sunday Times No1 Bestselling book, and has since written two further books, made numerous television appearances, and was honoured as an Olympic Torch bearer in his hometown of Leeds in 2012.
Richard has overcome a fear of talking in public, in order to share his story and message with others, advising his audiences on how to overcome huge challenges, take control and achieve more in their lives. He has emerged as a powerful and inspirational speaker, whose story resonates with people at every level.
For business and corporate clients, Richard presents on Change, Challenge and Leadership, focussing on key strategies which will give your team the fuel to make life-changing decisions and create a positive culture within your organisation.
Richard is also extremely popular as a school and community speaker. His presentations equip students and young people with techniques to take responsibility for themselves, turn negative situations into positive outcomes, and reach their potential… skills which every young person will find invaluable throughout their life.
Speaker Topics:
Motivation
Creating an 'iCan' Mindset
Leadership
Taking Responsibility
Handling Change Positively
Keyword Topics: Motivational > Leadership > Peak Performance > Resilience > Youth Speaker > Inspirational > Positivity
To find out more about how to book get in contact with our helpful team of Entertainment Experts.
Bio Bags
CIPD
Community Housing Wales
Forever Living Products
Impact Housing
Leeds and Yorkshire Housing
National Association of Student Service Managers
Northern Housing Consortium
St James Place Wealth Management
Vets for Pets
Wigan Council
Betterware
Cleveland Police
Cork Chamber of Commerce
Furness Enterprise
Improvement Foundation
Luton Community Housing
National Care Advisory Service
Northern Care
The Football League Community Ltd
We Do Marketing
Yorkshire Forward
Chartered Institute of Housing
Coast and Country Housing
Doncaster Council
Chartered Management Institute
Kleeneze
Marshalls Motor Group
Nexus
NPT Homes
Tack International
West Yorkshire Police
Avon
Care Council Wales
Combined Insurance
Family Law Barristers Association
HM Prison Service
Lancashire Probation Trust
Merton Priory Homes
North East Lincolnshire Council
Pilkington Leadership
Twin Valley Homes
Wherry Housing Association
Association of Physical Education