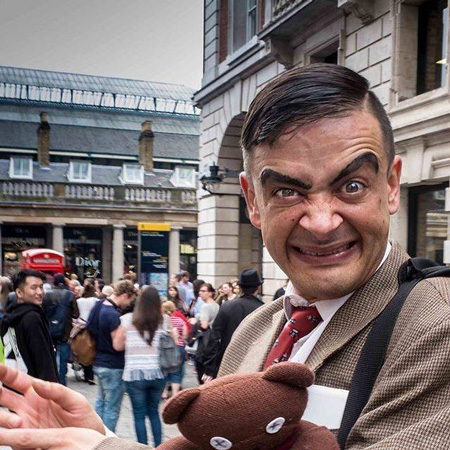 Mr. Bean Impersonator
Amazing likeness to comic icon
Performs classic Bean skits in costume and with 'Teddy'
Creates several new Bean scenarios for guests to watch
Great non-verbal walkabout act is perfect for audiences of any age
UK based act available for bookings worldwide
Mr. Bean Impersonator PHOTOS
Book this Mr Bean lookalike for an uncanny Bean tribute that will have your guests laughing themselves hoarse. This Rowan Atkinson double is a brilliant celebrity lookalike and will have friends and strangers double-taking as they pass. Our Mr. Bean Impersonator is walkabout entertainment that is both nostalgic and unusual. 
The act can be customised to the needs of your event and offers a range of products and skits to your guests. Having mastered the non-verbal routines that made Mr. Bean the slightly sad, down-at-heel clown that dominated 1990s pop culture, the act will bring back fond memories as well as offer you a few laughs that you'd forgotten about.
Accompanied by the trusty Teddy, our act has a series of new skits that work brilliantly in walkabout environments such as parties, corporate events or product launches and can be adapted to meet the needs of your function. The short skits developed by the artist are easily turned into photo opportunities, or can act as standalone performances. 
The act can be designed for children and kids' parties, where the parents and kids alike will have a good hoot. Ballooning, silly face-paint, games and drawing make this an interactive kids event that involves the popular character and Teddy. 
His show performances take to the stage as an accomplished solo act that riffs on a number of Bean-like themes. A popular example is his advice to men on how to conduct a first date or his Shakespearean acting school. 
The Bean tribute is interactive and gets involved with the audience with competitions, mixing and mingling and generally making a hilarious nuisance of himself in much the same way as the Rowan Atkinson character.
Due to the character's iconic status, this act has broad appeal. Whether it's a kids' party, a student union party for those who grew up in the '90s or an office shindig for those that only have vague recollections of the decade, no one can resist a smile from crossing their list when they hear the words 'Mr. Bean'. To book this joyous Mr Bean Impersonator, contact our dedicated entertainment specialists today.
IDEA ARTICLES RELATED TO Mr. Bean Impersonator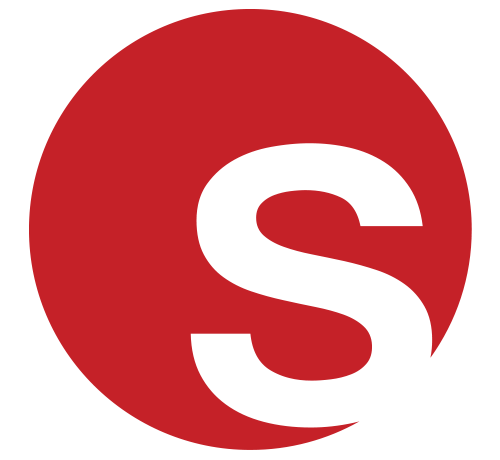 Luxury Children's Party Entertainment For That Special Occasion
Luxury Children's Party Entertainment For That Special Occasion
Grace Henley
|
17/09/2017