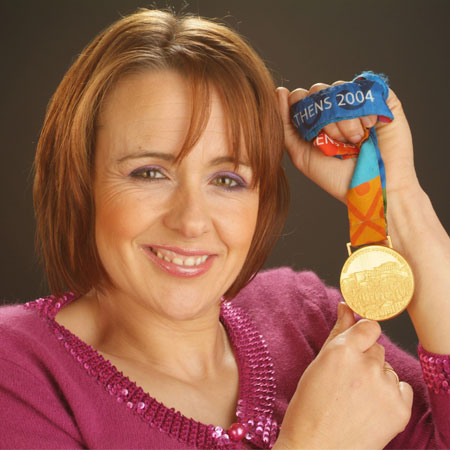 Paralympian Event Speaker Tanni
Motivational speaker Tanni is one of Britain's greatest Paralympic athletes of all time
One of the most gifted and courageous sportswomen of her generation can share insights into her life & achievements with guests
Our professional event host discusses specialist topics inc. sport, disability, health & youth development
Tanni is a Laureus Sport for Gold Trustee & An International Inspiration Ambassador for UNICEF
Based in London & available to perform at events worldwide
Paralympian Event Speaker Tanni PHOTOS
Baroness Grey-Thompson is one of Britain's greatest Paralympic athletes. She competed in five Paralympic Games, winning 11 Gold Medals, and won the London Wheelchair Marathon six times. Acknowledged as one of the most gifted and courageous sportswomen of her generation, Scarlett Entertainment UK's inspiration speaker has dedicated her life to changing people's understanding of 'disability'.
Now retired, Tanni is a consultant to 2012, a Laureus Sport for Good Trustee, a Transport for London board member and an International Inspiration Ambassador for UNICEF. In 2005, our motivational speaker was made 'Dame' Tanni Grey-Thompson DBE for her services to sport, while in 2010 she was elevated to the House of Lords as a "people's peer". With specialist interest in sport, disability, health and youth development Paralympic speaker Tanni sits on the cross benches, bringing a wealth of experience and authority to the House.
An engaging and enlightening event speaker,Tanni maintains her trademark determination and energy whilst discussing life lessons she has learnt about team work, leadership and communication. From her roles in the House of Lords, as a campaigner, in board positions and as Paralympian coach, our courageous speaker has an extensive repertoire of anecdotes and advice to draw from.
Speaker Topics
- Achieving your goals
- Overcoming adversity
- Teamwork
- The power of sport to effect social change
- Diversity
- Women in leadership
For more information about hiring Paralympian Event Speaker Tanni for your conference, team building event, charity function or sporting occasion, don't hesitate to contact our expert team at Scarlett Entertainment UK today.
Top Tip!
A very strong communicator, Tanni is brilliant at motivating and inspiring an audience, be it a small gathering of CEOs or a large room of employees. In everything that she does her lively personality and down to earth humour shines through.
" Her talk was exceptional, perfectly delivered and her message was spot on. She received a standing ovation, which not an easy thing to achieve at an event like this.The feedback from everyone has been fantastic "

IBM