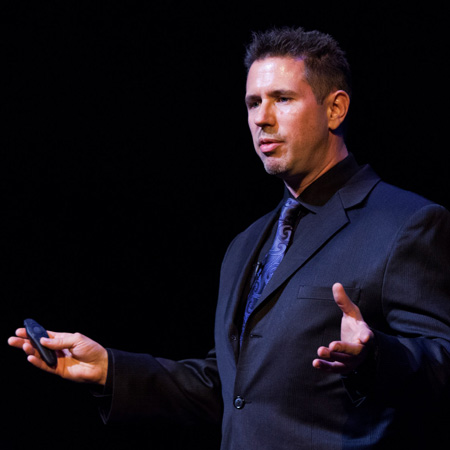 Patrick Schwerdtfeger
Technology trends expert
Keynote speaker on business, technology and digital marketing
Author of award-winning small business book
Regular commentator on Bloomberg TV
San-Fransisco based keynote speaker
Patrick Schwerdtfeger PHOTOS
Patrick Schwerdtfeger is a globally renowned authority on technology trends, including big data, social media and Artificial Intelligence. He is in-demand as a keynote speaker on technology trends, has lectured at prestigious academic institutions, including Purdue and Stanford Universities, and is a regular guest expert on Bloomberg TV in America. He offers event talks on a range of specialist topics.
Patrick is the founder of Trend Mastery Inc., a consultancy that identifies and exploits trends in the technology sector and covers groundbreaking areas such as A.I., virtual and augmented reality, blockchain protocol and autonomous vehicles. He is a business-focused keynote speaker whose talks take geopolitical climates and culture into consideration. His expert knowledge of technology is matched only by his passion for the science of happiness, and he can talk with equal authority on both subjects.
As a child, Schwerdtfeger won writing competitions the length and breadth of his native Canada and was a valued presence in his university's debating team. He has published thought-leadership publications in a range of fields, and is a respected author, having published three books on Digital Marketing aimed at Small Businesses. The latest book, "Marketing Shortcuts for the Self-Employed" published in 2011 by John Wiley & Sons, won a 2012 small business book award in the category of social media. His writing has been featured by the New York Times, LA Times, San Francisco Chronicle, Reader's Digest, CNN Money, Fortune, Bloomberg Businessweek, the Associated Press, MONEY Magazine and Forbes, among many others.
Schwerdtfeger is a dynamic and passionate motivational speaker who is skilled at injecting philosophical concepts with practical application. His TEDx talk on 'learned intuition' discusses each person's potential to become superhuman in their field through immersion and is nothing short of inspirational. Equally able to turn his hand to motivational and enriching speeches that will champion disruptive thinking and business transformation in your audience. 
Whether you are looking for staff motivation or to stay ahead of tech trends, his speeches talk will provide invaluable insight and ensure that every audience comes away with a range of tailored and actionable skills.  His insights enable him to suit his speech to each geographical region globally, and he while offering a range of event talks he is also able to customise his speech to your specific business or event. 
Specialist areas include:
Technology trends 
Future business and geopolitical trends
Big data
Digital marketing
Artificial Intelligence
Augmented and virtual reality
Blockchain
Social media 
Motivation
Positive psychology
Book our highly-respected speaker by contacting our dedicated keynote specialist today.