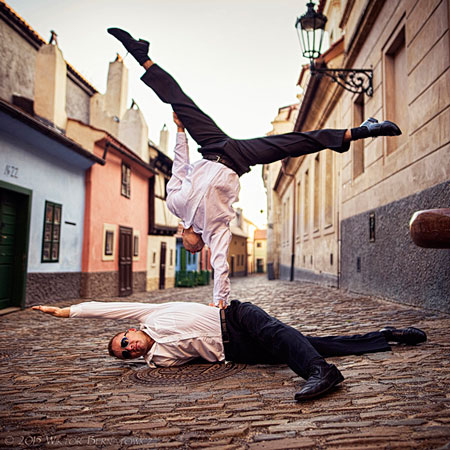 Polish Acro Team
A Polish acro team who offer diverse showcases can perform hand to hand balance, Chinese pole, hand balancing and more
Poland's Got Talent semi finalists, these talented acrobats have astounded audiences worldwide
Multilingual performers can speak Polish, English and Czech fluently in addition to speaking Spanish and Italian at a basic level
An acro team that has extensive experience performing all around the world
Based in Poland and available for worldwide bookings
A Polish acro team that boasts dynamic performances that are tailored to suit your event perfectly, these remarkable acrobats take strength, balance and trust to new levels. Performing exciting showcases that displays hand to hand balance, Chinese pole, hand balancing and more, this trio of acrobatics will astound and amaze audiences of all ages.
Performers who have appeared on Poland's Got Talent and Czech's Got Talent as a group, soloist and duo, this acro team offer a range of line up options for you to choose from, whether you desire our core trio for their dynamic hand to hand performance or a soloist on the Chinese pole – whatever your vision, our brilliant Polish acro team can make it a reality as they tailor each and every performance to suit your event.
With an extensive background in performing to large audiences all over the world our experienced team of acrobats certainly know how to entertain a crowd as they build suspense and drama before unveiling phenomenal stunts that require super human strength and an undeniable amount of trust.
These multi talented performers can create a show so impressive that every audience member will not be able to look away!
Top Tip!
Our acro team can be booked as a soloist, all male trio, duo or mixed gender duo in addition to creating bespoke performances to suit your event perfectly.
To book our phenomenal acro team or for more information, contact our Entertainment Specialists today.