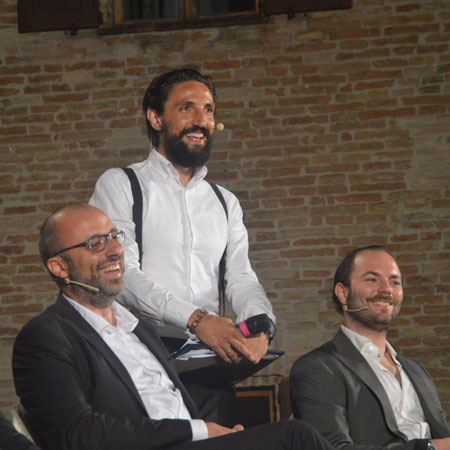 Presenter Italy
Dynamic event host will run your event with style and charisma
Fantastic presenter has experience in all areas of private, sporting and corporate event hosting
Versatile MC connects with any audience with his energetic and passionate communication style
Acclaimed TV presenter has been broadcast all over Italy hosting entertainment shows, news reports and documentaries
Brilliant male event host available all over Italy
Book our fantastic event host to bring his boundless energy and enthusiasm to your event. Our fantastic presenter is perfect for ensuring the smooth running of any event and keeping guests entertained and engaged throughout the day. Our dynamic MC is the ideal choice for all kinds of events and his wealth of experience in hosting TV, radio and live events means he can adapt to any situation and deliver a tailored performance to any audience. This male event host has worked for major companies and TV stations throughout Italy and his natural talent for communication and his positive, professional attitude have earned him a reputation as one of the country's most prominent comperes. Book our fantastic TV presenter to add some excitement and passion to your evening and ensure your event is a real success.
Our acclaimed event host has worked as a TV presenter in a varied range of roles, from presenting popular shows like the Buona Sera Marche Show with wit and charisma to news reports on a variety of topics and a series of poignant documentaries on poverty in Uganda, which was broadcast on all major Italian TV companies. This wealth of experience lets our MC serve as a flexible and constantly entertaining event host for all kinds of events.
 Whether ensuring the smooth running of a business conference, getting audiences warmed up and ready to have fun as a cabaret night presenter, getting the crowd excited at major sporting events or hosting glamorous award ceremonies and receptions with style and poise, this male event host is a real all rounder and will work with you to ensure every aspect of your event runs smoothly.
Scarlett Entertainment offers you a fantastic selection of event hosts and MCs for all kinds of events worldwide.
Contact our team to arrange booking one of our great speakers or hosts.