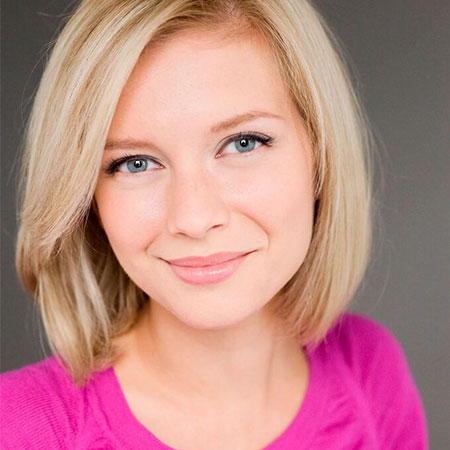 Rachel Riley
Celebrity TV host and after dinner speaker with special interest in science and sports
Graduated from Oriel College Oxford with a degree in Mathematics and has promoted several national numeracy initiatives ever since
Versatile, eloquent and spontaneous, she is one of the best-known faces of Channel 4 and Sky Sports
Has presented several ceremonies for NatWest and Lenovo and has been the face of Oral B's 'Smart Toothpaste' campaign
Rachel Riley is based in London and available for bookings across the UK
Rachel Riley is a famous British TV presenter and one of the best-known faces of Channel 4 and Sky Sports. This celebrity TV host is the numbers experts on Channel 4's quiz show 'Countdown' and a resident team member of '8 Out of 10 Cat Does Countdown'. Also a sports expert and Manchester United Fan, she presents 'Friday Night Football' and 'Fantasy Football Club' on Sky Sports.
Originally from Essex, Rachel always showed great interest for numbers. She graduated from Oriel College Oxford with a degree in Mathematics. During her academic training, she covered Quantun Theory Fluid Mechanica and Applied Maths. This celebrity TV host has had the opportunity to combine her love for football with her mathematical expertise on several occasions, for instance, when she presented a Maths of the Day segment for Football Focus (BBC1).
Due to her interest in Mathematics, this British TV presenter has always been interested in promoting science in general and maths in particular. She frequently visits schools and has promoted several national numeracy initiatives.
Backed by years of experience in front of the cameras, Rachel's main strengths are her versatility, intellect and professionalism. Eloquent and charming, she knows how to connect with audiences and engage them with a speech that is both interesting and entertaining.
From glamorous awards ceremonies to fronting PR campaigns, this experienced celebrity TV host and event presenter feels comfortable speaking in front of both small and large audiences. As an event presenter, she has hosted numerous corporate and promotional events including campaigns for Breeze Women's Cycling, NatWest, Mind Sports International, N Power, Lenovo, National Lottery and the Post Office, to name but a few.
Rachel is also an in-demand after dinner speaker and has been invited to present a number of award ceremonies. This celebrity TV host was also invited to be a panelist on the Internet Explorer 8 Life Academy completion and to be the face of Oral B in their 'Smart Toothpaste' campaign.
Check Rachel Riley's availability by contacting us today and making an enquiry. Our in-house team of Entertainment Experts will be more than happy to provide further details on this celebrity TV host and assist you in the booking process.
" Rachel was the perfect person...She completely understood the brief and used her own skills to enhance the statistics involved. Her friendly and approachable manner with the radio interviewers was exactly what was needed. "

POST OFFICE TRAVEL MONEY CARD RADIO DAY
" We found Rachel to be extremely professional and acted as a great facilitator to the event, with a keen knowledge and enthusiasm. She chaired the debate intelligently and acted well under pressure in what was a lively and informative evening "

CHANNEL 4 PLATFORM MATHS IN SCHOOLS DEBATE