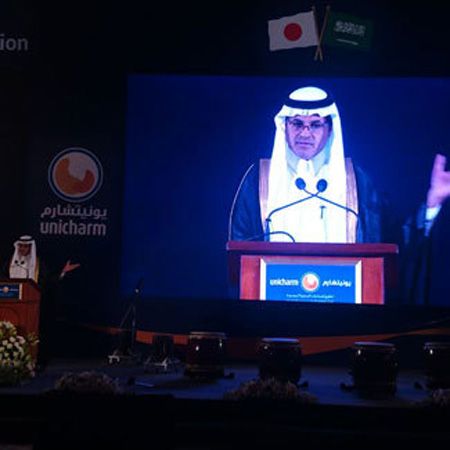 Saudi Presenter And Interpreter
Speaks fluent Arabic and English and can therefore address a variety of international audiences
A very experienced anchor for the Saudi National TV and was previously the host for the Ministry of Culture
Did a Master's Degree at the Washington University and was a teaching assistant at Imam Muhammad bin Saud University
Has experience preparing and presenting English Documentary Films and writing text for hosting
Has worked for the likes of His Royal Highness the Crown Prince at the G20 Summit and the late King Abdullah bin Abdulaziz
A Saudi TV anchor and interpreter. Grew up in the city of Riyadh, the capital of the Kingdom of Saudi Arabia, where he completed his secondary education and showed superiority among his peers to join Imam Muhammad ibn Saud University. There he fulfilled his childhood dream of studying the mass of communication. Watching and being influenced by Peter Jennings and Larry King's TV programs led him to promise his beloved mother that one day he will appear on the Saudi National TV as a TV anchor.
His endless ambition led him to the United States of America. It is there in St. Louis, where he completed his Master's degree in Economic and Social Development at the prestigious Washington University. Armed with Arab and Western culture and ingrained academic knowledge, like a migratory bird, he flew back to his beloved country to transfer his academic experience to the young, as he was a teaching assistant at Imam Muhammad bin Saud University. 
Fluent in English, he began his career at the Ministry of Culture and Information as the host of the program, Economic Horizons. He achieved unparalleled success in his first TV program. This success led him to take charge of preparing and presenting English Documentary Films and Investments.
In the mid of this success, he also proudly interviewed many world leaders, foreign ministers, Nobel Laureates, King Faisal Prize Laureates, and high ranking people. 
He served as well as one of the media pool of His Royal Highness the Crown Prince on the 11th G20 Summit, China 2016. As he was previously in the media pool of many events and visits of the late King Abdullah bin Abdulaziz. Besides, he is also the MC of several events and international conferences inside and outside the Kingdom. 
Went to another contest and a new challenge, which is the radio experience to be the radio show host of Saudi Evenings, Daily Show, GCC View, and Open Hour.
His endless ambition to establish his own media project is in full swing, to be an important supplement for the Saudi and Arab media, especially for English speakers.