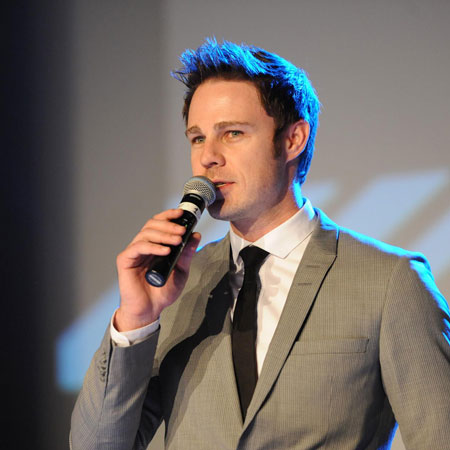 South Africa Event MC
Very accomplished master of ceremonies and recognisable TV presenter
Over 15 years experience and a thousand events successfully hosted
Clients include Nintendo, Mercedes Benz, Nestle, Microsoft and Moet & Chandon
Perfect for trade fairs, award ceremonies, corporate functions and more
Available for events throughout South Africa and internationally
South Africa Event MC PHOTOS
Our South Africa Event MC is a very accomplished master of ceremonies with over 15 years experience. He has been an event host for over a thousand events in South Africa and beyond. He shares his team between being an event host, TV presenter, actor and voice over artist. 
If you are looking for a perfect master of ceremonies that is a recognised local TV presenter for your event in South Africa, this is your best choice. His stylish appearance, pro-active approach and versatility make him an ideal candidate to host a wide variety of events internationally. From trade fairs to corporate product launches, this event MC will get great results. 
Our South Africa Event MC has been a TV presenter for a game show on M-Net's as well as a number of other successful shows including the eNCA show 'and the award-winning 'All Access'. He has appeared in numerous TV commercials and corporate videos, and his voice is a regularly used across a variety of media outputs. 
The establish master of ceremonies has a very impressive list of clients including the likes of Nintendo, Investec, Mercedes Benz, Nedbank, Nestle, Microsoft, Moet & Chandon and many more. He has earned a very good reputation for delivering perfectly every time, be it casual or corporate. 
Based in Johannesburg, our South Africa Event MC is available for events worldwide. Contact us at Scarlett Entertainment if you would like to book this event host. 
Bosch
Hennessy
Invested
Mercedes-Benz
Moët & Chandon
Nintendo
Sensodyne
Telkom
ABB
CAT
Huawei
Kimberly-Clark
Microsoft
Nestle
Nissan
Siemens
Toyota
BMW