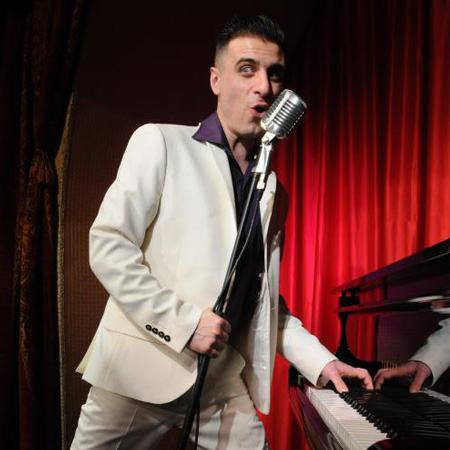 Antonio Sorgentone
Highly animated pianist and singer renowned for playing the piano with his feet
Specialises in 1950s style Boogie Woogie, Rock N' Roll and classic Italian Swing
Winner of Italy's Got Talent and also received the Golden Buzzer during the show
His unrivalled showmanship has been recognised throughout Italy and internationally
Based in Rome, the musician and his band is available to perform across Italy and abroad
Antonio Sorgentone VIDEOS
Antonio Sorgentone PHOTOS
Antonio Sorgentone is an enigmatic singer and pianist considered among the very best of his kind in Italy. The Boogie Woogie pianist is renowned for his extremely animated and charismatic live piano playing which includes using his feet. His vintage American style and music enthuses audiences with the passion that he shares. 
Impress your guests with the Italy's Got Talent Winner at your event
The Italian pianist absolutely stunned the judges, live audience and viewers of the national TV competition and was given the Golden Buzzer by Itlian record producer Mara Maionchi. The Boogie Woogie pianist eventually won the competition with an epic finalé setting alight to the piano and continuing the play on it which led to a viral sensation with thousands of views in just a few days.
Exciting vintage rock and roll music 
The Italian pianist has a musical and fashion style influenced by the iconic 1950s America. His repertoir consists of Boogie Woogie, Rock N' Roll as well as classic Italian Swing by artists such as Renato Carosone and Fred Buscaglione. His impressive live piano playing has led to performances throughout Europe and shared stages with artists such as The Sonics, Marvin Rainwater, Haiden Thompson, Armitage Shanks, Boppin Steve, Lady Flò and Italian entertainer Greg. 
Hire Antonio Sorgentone for your event
Highly celebrated Italian pianist Antonio Sorgentone is available with various line-ups, most commonly a three-piece. The Italy's Got Talent winner is rapidly making a name for himself and is not only a great TV personality to have at your event, but excellent for vintage and rock n' roll themed events. Contact us to find out more. 
Great balls of fire
Whole lotta shakin goin on
Blue suede shoes
Flyin saucer r 'n' r
Bad boy
Stutterin cindy
Wild one
I am on fire
My babe
See see rider
Monalisa
Caldonia
Teenage boogie
I ain't got a thing
Put you cats clothes on
Boppin the blues
They raid the joint
Chantilly lace
That's all right mama
Matchbox
Honey hush
High school bop
Deep elm blues
Tutti I frutti
50'S ROCK AND ROLL
Just a Gigolò / I ain't got nobady
Buonasera signorina
Don't' worrie be happy (swing version)
Che freddo fa (swing version)
Guarda che luna
Carina
Caterina
Bongo bongo bongo
Mi piace il ritmo
In cerca di te
Mambo italiano
That's amore
Qui sas qu isas qui sas
Papa loves mambo
O Sarracino
I 4 ciucci
Tu vo fa l 'americano
Guaglione
Pigliate na pastiglia
Bla bla bla cha cha cha
Istambul
Caravan petrol
I' ve found a new baby
The sheik of Araby
O Sole mio
SWING & ITALIAN FAMOUS SONGS
IDEA ARTICLES RELATED TO Antonio Sorgentone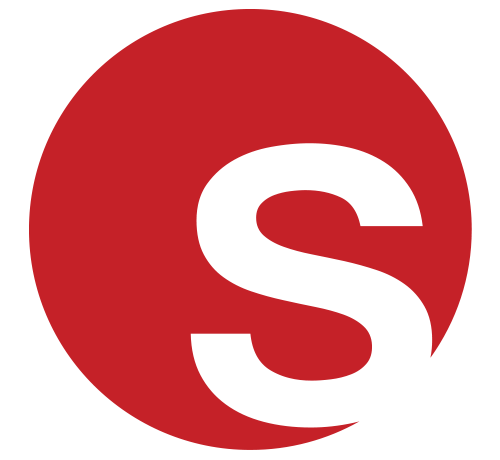 Top UK Bands & Live Music To Book This Summer
Top UK Bands & Live Music Ideas for Summer Events
Grace Henley
|
11/05/2021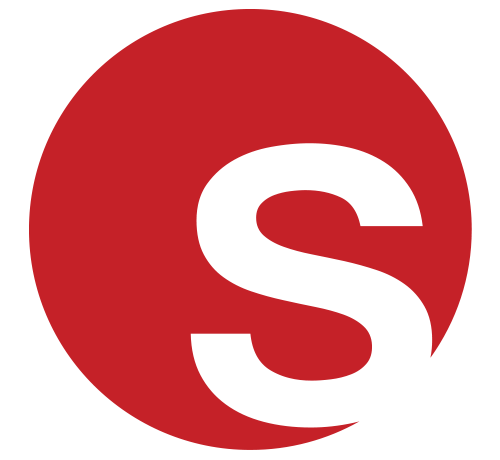 Got Talent The Champions: Our Favourite Talent Show Acts Across The World
Got Talent The Champions: Our Favourite Talent Show Acts Across The World
Grace Henley
|
31/10/2019