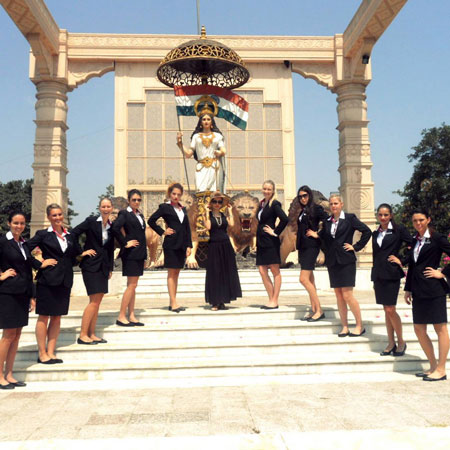 Barcelona Event Hostesses
Very versatile and very professional event hostesses, models and event staff
Have many enthusiastic, multi-lingual and multi-talented staff on hand
Will always find the right member of staff for your event
Staff will engage with prospective clients and wear branded clothing
Based in Barcelona and available throughout Spain
Barcelona Event Hostesses PHOTOS
If you're after reliable, hard-working and professionally minded female event staff for any type of event, function or promotion in Spain, look no further than the brilliant Barcelona event hostesses. 
With a huge variety of multi-talented and multi-lingual female event staff, you are guaranteed to have the perfect representative for your business at any type of event. Barcelona event hostesses offer fully tailored personal services for events, trade shows, promotions, formal functions and a lot more. The enthusiastic and highly professional hostesses have no problem in learning about products, adhering to brand guidelines and properly engaging with guests, business associates and prospective clients.
They receive regular bookings for:
Product presentations
Night parties and dinner events
Street marketing and promotions
In-store promotion and Sample provider
Award ceremonies
Openings and unveilings 
Sporting events
Fashion events
Social events
Exhibitions 
Our Barcelona event hostesses understand the importance of representing your business or product in the best possible way. That's why they have so many multi-talented female event staff on hand 24 hours a day, 365 days a year. They will always go out of their way to make sure you have the right event staff and should you require a hostess who speaks specific languages or has a specific look, hair colour or body appearance, they will source that too. 
Booking Tips:
• Hundreds of hostesses available
• Will match the right staff for your event
• Provided services all year round
• Multilingual staff avaible
Contact our event supplier specialists today to book these hostesses for your next event.