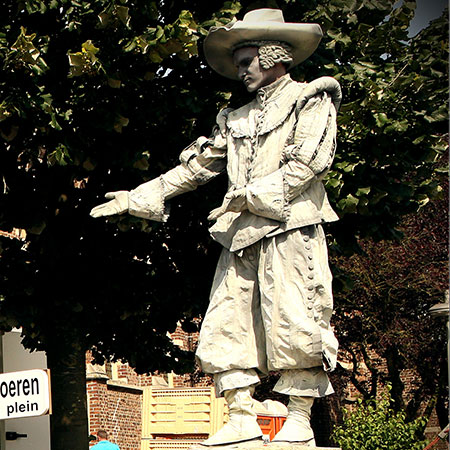 Bespoke Human Statue
Chameleonic human statue that can adapt his costume and make up to suit any event's theme
Two-time Belgium's Living Statues Competition champion, finalist in worldwide championships
Ideal live statue act for themed events, fancy afternoon garden parties and theatre plays
Has performed for Bacardi, Tomorrowland and Chassepierre
Book this living statue artist for events worldwide
Bespoke Human Statue PHOTOS
An award-winning performer, this bespoke human statue can add a personalised touch to any type of event. This living statue performance is suitable for any type of occasion, so whether you're looking for a Cupid to entertain guests at weddings or Valentine's parties or an elegant fountain for your afternoon garden event, this versatile living statue can make it all happen. Ideal to be stationed at the entrance to your event venue so he can extend a warm welcome to your guests.
His "You ask it, I (re)invent it" philosophy allows him to turn into almost anything. Some of his most popular costumes include forest creatures, historical figures and the so-called 'levitating grandpa'. Regarding the latter, it is one of the most popular among children who usually love to sit on his lap like they do with their real grandpas. Interaction is not limited to this single act though.
This living statue artist not only stands still like a pro, but he also loves audiences to participate in his performances. He loves kissing ladies' hands, making silly faces to children and teasing anybody who passes by.
Loved by children and adults alike, our brilliant living statue artist can work closely with you to make his costumes and make-up suitable for your type of event. His historical figure costumes are very popular in theatre plays, where he can pretend being part of the stage scenery and move unexpectedly during the show. You audience will be pleasantly surprised!
This 40-minute live statue act can be adapted to suit your requirements, so performances' length can vary and agreed beforehand. Our talented Bespoke Human Statue has been Belgium's living statue champion twice and he also was a finalist in the Annual World Championship of Living Statuesfor two consecutive years. His talent and skills have led him to work for Bacardi, Tomorrowland festival and Chassepierre street theatre festival.
Book our skilled Bespoke Human Statue today. Our in house team has years of experience putting together bespoke options for events of different nature and they will be happy to assist you. 
BMW
Circus Ronaldo
Koksijde-Oostduinkerke Tourist Office
Pepsi
Tomorrowland
160 year Katoennatie
Chassepierre street theatre festival
Cirque du Soleil
Nextel
Sportizon
Free Univeristy Brussels
Audi
" It was great to have you in our Circus' special Christmas edition! You are very talented entertainers and your skills on the stilts are amazing "

Danny Ronaldo, Circus Ronaldo
" One of them performed 40 times for us as a Jedi Trainer for the new Star Wars movie. He is a very passionate and pro active person "

Wouter Synquintyn, BC services, Disney Belgium
" Working with you in the past eight years has always been a pleasure. You are always very enthusiastic in everything they do. I hope we can keep working together for many many years! "

Nathalie Phlippo, Koksijde-Oostduinkerke Tourist Office
" It was a pleasure working with the guys. The costumes used were tailor-made especially for our event, which was great. I only have positive comments about it "

Johanna Steegen, Events coordinator at VUB (Free University Brussels)
" They are professional performers, strong in respecting timings and extremely good executers. They deliver a very professional service "

Nik Schotsmans, Head of Brand Activation at Sportizon
" They're one of my favourite entertainment suppliers. They provide a high-end entertainment service. It's always a pleasure to work with them. Do not have any doubts about their integrity and creativity "

Nicola Bové
IDEA ARTICLES RELATED TO Bespoke Human Statue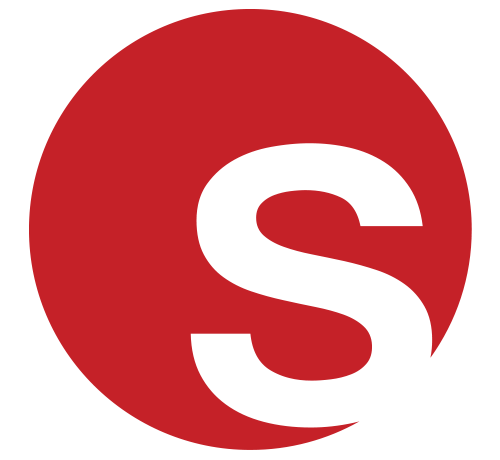 Our Most Popular Event Themes from 2018 and What to Expect for 2019
Our Most Popular Event Themes from 2018 and What to Expect for 2019
Juliana Rodriguez
|
19/10/2018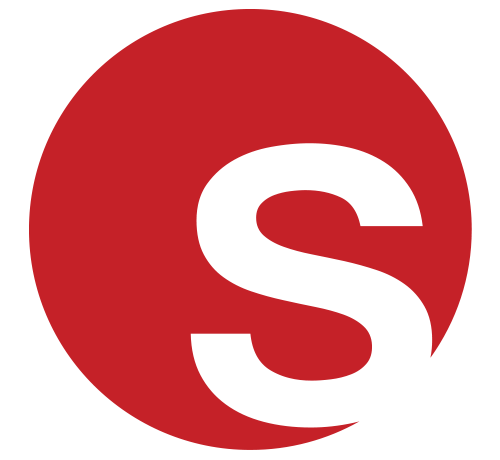 The Greatest Show On Earth 250 Years Of The Circus
The Greatest Show On Earth 250 Years Of The Circus
Grace Henley
|
23/04/2018