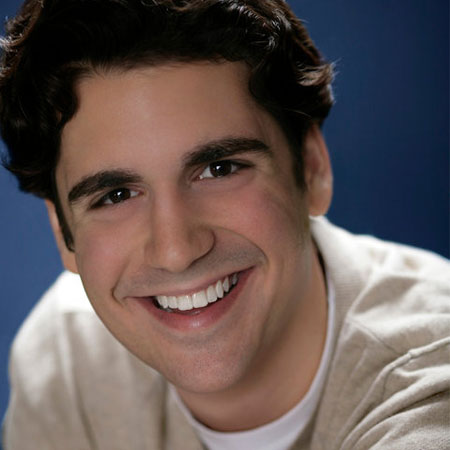 Comedy Compere Harrison
One of the most in-demand, unique comics in the country
Comedy Central's "Comics to Watch" & the winner of the Andy Kaufman Award
As a comedy compere his presentation incorporates stand up comedy & magic
Co-host of Times Square New Year's Eve webcast to 250 million viewers
Based in Manhattan, New York & available to perform at events worldwide
Comedy Compere Harrison PHOTOS
Harrison is one of stand-up comedy's hottest rising stars.  Combining an electric and energetic stage presence with "smart, witty, and lightning-quick punch lines", Harrison's act is, without a doubt, one of the most unique you'll ever see.  With a trademark pinch of magic, Harrison will not only make your sides hurt from laughter but your jaw drop in astonishment.  Harrison's performance is a gut-busting, mind-bending rollercoaster ride that you're guaranteed to be talking about a long time after you've experienced it.
Now living in Manhattan, Harrison has quickly become one of the most in-demand comedians in New York, performing in (on average) more than 600 shows a year.  Named one of this year's "Comics to Watch" by Comedy Central, Harrison has also received many awards and honours for his comedy, including the Andy Kaufman Award (2010) for creativity and originality in comedy, the Shorty Award for comedy tweeting (2011), and the Magners Comic Stand-Off (2011).
Harrison has been featured on SPIKE TV, the Discovery Channel, the Science Channel, and SIRIUS Satellite Radio.  The co-host of the official Times Square New Year's Eve World Wide Webcast in 2010, Harrison broadcasted live to over 250 million viewers around the globe.  Internationally recognized for his talent, Harrison was the head writer for Tu Nite con Lorenzo Parro, the first-ever late night show on NBCU/Telemundo; was a featured correspondent on the Japanese television show, Scooper, which was broadcast nationally on Nippon TV; and was a featured act in the Magners Glasgow International Comedy Festival in Scotland. 
Harrison also headlines comedy clubs around the country, including sold-out shows at TBS Just for Laughs Chicago and the legendary Carolines on Broadway (leading Punchline Magazine to name Harrison one of the "Breakout Artists" of the year).  Harrison has also been featured in a wide variety of national and international publications, including being highlighted for the "Joke of the Week" in TimeOut NY and being featured in the New York Times, the Wall Street Journal, the Boston Globe, and CNBC.com.
From colleges to comedy clubs, from talk shows to theatres, Harrison is bringing his unique style of comedy to audiences across the country and around the world, proving each night why publications such as Newsday have named him one of "today's best."
As a comedy compere, Harrison incorporates stand up comedy and magic tailored specifically for the clients presentation.
Carolines on Broadway New York NY
Comedy Studio Cambridge MA
Laugh Factory Hollywood CA
Stand-Up NY New York NY
Albany College of Pharmacy
Bryn Mawr College
Harvard University
New York University
Tufts University
COMEDY FESTIVALS
Adirondack Comedy Festival
Boston Comedy Festival
Andy Kaufman Award
Shorty Award ("Best Emerging Comic")
New York Comedy Contest
TELEVISION
TMI Weekly
Comedy Central's "Comics to Watch" Stand-up comic (2010)
(Seen by 250 million viewers around the world
COMMERCIALS
SIRIUS Satellite Radio
COMEDY CLUBS
Comedy Connection Boston MA
Gotham Comedy Club New York NY
Lincoln Lodge Chicago IL
Upright Citizens Brigade Theater New York NY
COLLEGES
Brown University
Dowling College
LeMoyne College
SUNY Institute of Technology
TBS Just for Laughs Chicago
New York Comedy Festival
Magners Glasgow International Comedy Festival
AWARDS/HONORS
Magners Comic Stand-Off
New York's Funniest Stand-Up
Scooper
Popular Science's The Future Of…
BROADCAST
Times Square New Year's Eve Webcast Co-host (2010)
Nintendo Week
RADIO
Broadway Comedy Club New York NY
" Smart...Andy Kaufman meets Bill Hicks "

Wall Street Journal logo
" Hardest-Working Man in Comedy "

New York Daily News logo