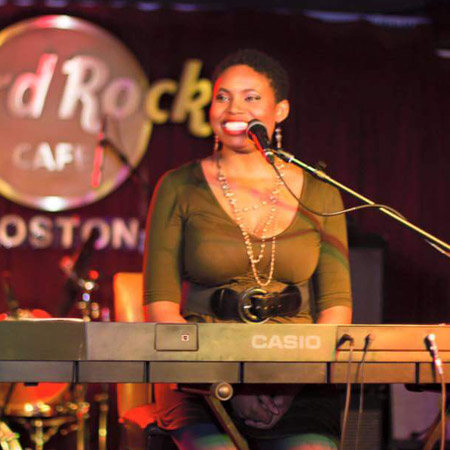 Female Vocalist New York
Soulful female vocalist who has extensive experience performing at a range of different venues and events
Talented musician who can also play the piano to accompany her vocals
Experienced female solo singer and pianist has toured across America
Fantastic soloist can perform a wide range of genres including Soul, Rock Gospel and Opera
Based in New York, USA and available for hire worldwide
Female Vocalist New York PHOTOS
Are you looking for a talented female singer to give a mesmerizing performance at your event? 
Our female singer has fantastic experience in the music industry performing at countless events and venues across Massachusetts, New York and Philadelphia. Our talented and versatile musician can also play the piano, to accompany her stunning vocals. This is a female vocalist that is full of energy, charisma and most importantly, talent!
Perfect for corporate events, our solo singer would be a fantastic addition to a business dinner or awards ceremony. Her elegance and class will provide the perfect ambience at a prestigious event. Her fantastic show would also be well suited to most private occasions including weddings, birthdays and family events. 
Have any questions? Contact our entertainment specialists at Scarlett Entertainment today to find out more!