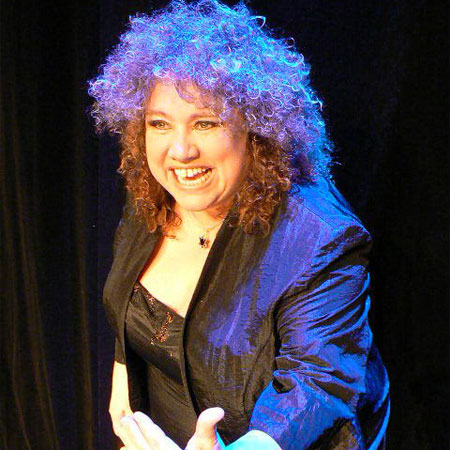 Female Vocalist Simona
Powerful, passionate vocals will blow audiences away
Can perform in English & German & as a duo or a trio
Specialises in creating the perfect atmosphere for special occasions
Repertoire features: Jazz, Swing, Blues, Soul, Gospel & much more
Based in Germany & available to perform at events worldwide
This stunning multilingual singer has been performing at public and private events across Europe for over 20 years, and her incredible passion for gospel and soul singing makes her performances truly breathtaking.
Simona specialises in creating classy and romantic atmosphere for your event. She can perform as a solo singer or as a duet accompanied by a piano and saxophone or clarinet. Her beautiful performances are soulful and moving; whether you're looking for sublet background music or something that will make guests want to get up and dance she can provide the perfect entertainment to suit your event.
Her repertoire features jazz standards such as 'Blue Moon', 'Misty', 'Summertime', 'Cheek to Cheek', 'Fly Me to the Moon', 'Son of A Preacherman' and many more. Her greatest love has always been Gospel and she performs incredible renditions of 'Hallelujah', 'When the Saints', 'This Little Light of Mine', 'Amazing Grace' and others. Simona is more than happy to learn new songs outside of her repertoire to add that extra personalised touch to your event.
Extremely professional and experienced in performance, she will brighten up your event and make it one to remember.