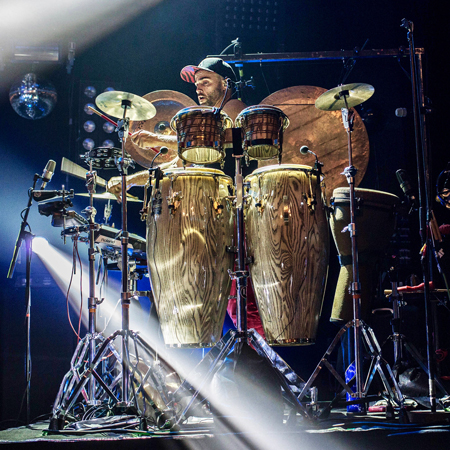 Freelance Percussionist France
Versatile French percussionist is great to accompany a DJ or live band
Multiple set-ups are available to suit the event or desired show
Percussionist has worked with many different projects and live acts
Able to perform along to any style of music or play solo
Based in Paris, France, and available for events worldwide
Freelance Percussionist France PHOTOS
If you want to hire a percussionist to accompany a live band, DJ or simply to entertain your guests with some background rhythms, Scarlett Entertainment has one of France's finest. Our French percussionist is by far one of the leading percussionists in the French modern music scene who has no trouble finding the perfect beat for your event. From huge stage set-ups to a basic bongo player, our Freelance Percussionist France can fit all needs and requirements. 
With a rich background in live performances and music creativity, our Freelance Percussionist France has been active for many years. The French percussionist has worked with French singer Tété, American drummer Leon Parker, the Chinese Man trip-hop collective, Yiddish singer Talila, Deluxe band, Tango Taxi XXI ensemble and the Orage orchestra. This background alone means you can't hire a percussionist in France who is more qualified for the job than this. 
Whether you want a simplistic bongo player or something more extravagant, this very experienced French percussionist is not only highly skilled but has some of the best gear available. He is particularly versatile in just about every style of music including electro, pop, oriental, reggae, rock and jazz and has no trouble accompanying pre-recorded music or a live band. Regardless of whether you hire him a bongo player or along with his large set-up, you'lee receive some exciting rhythms. 
The freelance percussionist is based in Paris and has plenty of experience touring and performing internationally from small clubs to big festivals. He has been involved in collaborations with contemporary dance, theatre and street theatre. 
Contact us at Scarlett Entertainment if you want to hire a percussionist or bongo player for your event.