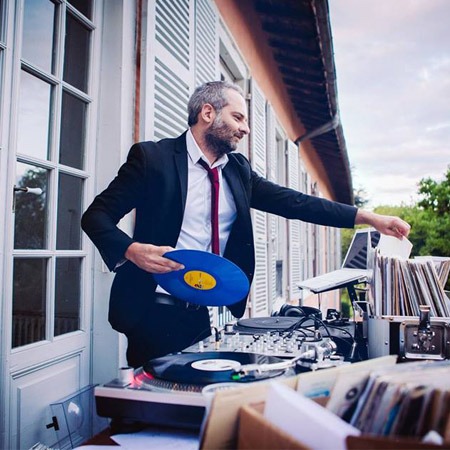 French Vinyl DJ
Play sets using only vintage turntables and vinyl records
Create custom set lists to ensure the perfect ambiance for your event
Repertoire inc. 60s, 70s, Bossa, jazz, pop-rock and French classics
Perfect for themed events, weddings, festivals and special occasions
Based in Toulouse and available to perform at events worldwide
If you're looking for a passionate DJ who enjoys mixing with old-school vinyl and turntables then look no further! Our fantastic vintage DJ enjoys playing everything from classics from the 60s, 70s, 80s and 90s especially for your event.
With almost 20 years experience playing everything from weddings to French festivals such as Garorock, this DJ knows how to get the party started and takes great pride in his ability to mix and create themed set lists or even a progressive mix of sounds from multiple eras and genres. 
His repertoire includes a large variety of musical styles and genres including indie and brit pop, jazz, pop-rock, soul, funk and even more bossa nova for good measure! His experience and flexiability will ensure that for each booking you get an exclusive set tailored to your needs with somethign for everyone!
Whatever your event, our Vinyl DJ will create a fun feel-good atmosphere that will guarantee your guests have the time of their lives!
Contact one of our Entertainment Team who will be able to assist you in booking this or any other act on our global roster.
Take Five - Dave Brubeck
The Entertainer - Scott Joplin
Everybody Loves My Baby - Boswell Sisters
Crazy In Love (Kid Koala Version) - Emeli Sande & The Bryan Ferry Orchestra
House Of Bamboo - Andy Williams
Gopher Mambo - Yma Sumac
Cha Cha Cha - Perez Prado & Rosemary Clooney
Otro Muerde El Polvo (Another One Bites The Dust) - Los Miticos Del Ritmo
Papa Loves Mambo - Perry Como
Wade In The Water - Ramsey Lewis Trio
Get The Money - Mongo Santamaria
You're Nobody 'til Somebody Loves You - Dean Martin
Eleanor Rigby - John Pizzarelli
Quizas Quizas Quizas - Gaby Moreno
The Logical Song - Fleurine E Brad Mehldau
Wedding Chill Old Folk
For What Its Worth - Buffalo Springfield
California Dreaming - The Mamas And The Papas
Desert Raven - Jonathan Wilson
Everybodys Talkin - Harry Nilson
In The Summertime - Mungo Jerry
Mississippi - John Phillips
Spinning Like A Top - The Devil Makes Three
Get Rhythm - Johnny Cash
Only Daddy That'll Walk The Line - Waylon Jennings
Stuck Inside Of Mobile With The Memphis Blues Again - Bob Dylan
Don't Let Me Down - Dillard & Clark
Wedding Chill Soul
Chapel Of Love - The Dixie Cups
To Love You All Over Again - Madeleine Peyroux
Stormy Weather - Etta James
Trapped By A Thing Called Love - Denise Lasalle
Isn't It A Shame - Kenny Wells
Paint Me In A Corner - Nicole Willis & The Soul Investigators
That's My Girl - Dee Clark
Aint No Mountain High Enough - Marvin Gaye And Tammi Terrell
More Lovethat's What We Need - The Gospel Classics
Everybody Needs Love - Jimmy Ruffin
The Beat Goes On (Sonny And Cher) - Giant Sand
Wedding Chill World & Soul
Spooky - Dusty Springfield
The Turning Point - Dj Format
Soul Thing - Keith Mansfield Orchestra
Hooked On You (Kon's Nite Time Remix) - Sir Own
Giving Love Instead Of Gold - Lucy Stone
Hihache - The Lafayette Afro Rock Band
Time Will Tell - Ice
Toda Pessoa - Fumaça Preta
Master Blaster (Jammin) - Stevie Wonder
The Message >> Cymande
Everyday People - Sly And The Family Stone
Wedding Chill Brazil
Seo Zé - Carlinhos Brown
Canta Canta Minha Gente - Martinho Da Vila
Partido Alto - Chico Buarque
Não Sei Porque - Trio Mocotó
Caravan - Dionne Warwick
Festa - Sergio Mendes & Brasil '66
Venus - Wilson Das Neves
Toda Menina Baiana - Gilberto Gil
Vida Que A Gente Leva - Dona Ivone Lara
Wedding Chill Folk Pop
Morning - Beck
Simple Song - 1973
Friday I'm In Love - Yo La Tengo
Don't Apply Compression Gently - Courtney Barnett
Women's Realm - Belle & Sebastian
I've Been Waiting For Her — Mac Demarco
Instant Street - Deus
Cocaine Cat - Tess Parks And Anton Newcombe
Sacred Sands - Allah-las Allah-las
Take On Me - Anni B Sweet
Wedding French 60's Yéyé
Chez Les Ye-ye - Serge Gainsbourg
Z'avez Pas Lu Kafka - Suzanne Gabriello
Ces Bottes Sont Faites Pour Marcher - Eileen
7 Heures Du Matin - Jacqueline Taieb
Laisse Tomber Les Filles - France Gall
Les Filles C'est Fait Pour Faire L'amour - Charlotte Leslie
Roller Girl - Anna Karina
Fille A Moto - Dani
Avec Les Oreilles - Monique Thubert
On Nous Cache Tout On Nous Dit Rien - Dutronc
Je Dis Ce Que Je Pense Et Je Fais Ce Que Je Veux - Antoine
Hey O Daddy O - Liz Brady
St. Tropez - Brigitte Bardot
Tu Veux Ou Tu Veux Pas - Brigitte Bardot
Je Veux Être Noir - Nino Ferrer
Shish Kebab Yéyé - Ali Baba & Ses 4 Voleurs
Monsieur Longtemps - Les Habits Jaunes
Je N'ai Besoin Que De Tendresse - Claire Dixon
Aiko-aiko - Julie D
Tous Les Garcons Et Les Filles - Francoise Hardy
Wedding Reggae Ska Rock Steady
I'm Still In Love - Marcia Aitken
Ain't No Sunshine - Ken Boothe
Take It Easy - Hopeton Lewis
54-46 Was My Number - Toots & The Maytals
C.n. Express - Sticky Lee And Clancy
What Does It Take (To Win Your Love) - Alton Ellis
Daisy I Love You - Jackie Estick
Train To Skaville - The Ethiopians
Ocupation - Don Drummond
A Message To You Rudy - The Specials
Louie Louie - Richard Berry
Wedding Wes Anderson
Le Temps De L'amour - Françoise Hardy
Where Do You Go To (My Lovely) - Peter Sarstedt
Here's To You - Joan Baez
Stephanie Says - The Velvet Underground
She Looks Just Like You - Mark Mothersbaugh
Rebel Rebel - Seu Jorge
A Summer Song - Chad & Jeremy
Oh Yoko! - John Lennon
Ooh La La - Faces
Here Comes My Baby - Cat Stevens
Let Her Dance - The Bobby Fuller Four
Me And Julio Down By The Schoolyard - Paul Simon
Street Fighting Man - The Rolling Stones
Powerman - The Kinks
Queen Bitch - David Bowie
Making Time - The Creation
Gut Feeling - Devo
Ping Island/lighting Strike Rescue Op - Mark Mothersbaugh
Hey Jude - Mutato Muzika Orchestra
Wedding Chill Jazz Latin Swing Mambo
All Good - De La Soul Ft. Chaka Khan
People Everyday - Arrested Development
Strong Island - J.v.c Force
Express Yourself - N.w.a
Cross The Tracks (We Better Go Back) - Maceo & The Macks
Rapper's Delight - The Sugar Hill Gang
Street Dance >- Break Machine
Pass The Dutchie - Musical Youth
Wedding Swing (Electro)
Cinnamon Girl - Dunkelbunt Feat Boban I Marko Marcovic Orkestar
Crazy In Love (Kid Koala Version) - Emeli Sande & The Bryan Ferry Orchestra
No Swinging In Your Walking - Black Cat Zoot
It Don't Mean A Thing - Lionel Hampton
Bad Boy Good Man - Tape Five
Crazy Swing - !deladap
Jolie Coquine - Caravan Palace
Booty Swing - Parov Stelar
Gimme That Swing - Cissie Redgwick
I've Got That Tune - Chinese Man
Wedding Soul & Rock
Zou Bisou Bisou - Gillian Hills
Recipe For Love (Feat. Jack Tyson-charles) - Lack Of Afro
I Can't Help Myself - The Four Tops
Here Come The Girls - Ernie K Doe
Harlem Shuffle - Bob James & Earl Klugh
Higher And Higher - Jackie Wilson
I'm A Man - Smoove
Chick A Boom - Joe Bataan
Knick Knack Patty Wack - Lou Lawton
All Shook Up - Elvis Presley
Don't You Know Yockomo - Huey "Piano" Smith & His Clowns
Bam A Lam - Mickey Champion
Have Love Will Travel - The Headcoasters
Psycho - The Sonics
Nothing Can Stop Me - Gene Chandler
Wedding Rock 70's
L.a. Woman - The Doors
Born To Be Wild - Steppenwolf
American Woman - Jimi Hendrix
Suffragette City - David Bowie
Crosstown Traffic - Jimi Hendrix
Children Of The Revolution - T.rex
Venus - Shocking Blue
Up Around The Bend - Creedence Clearwater Revival
Brown Sugar  The Rolling Stones
No Fun  The Stooges
Rock And Roll - Led Zeppelin
Paranoid - Black Sabbath
I Was Made For Lovin You - Kiss
Highway To Hell - Ac/dc
Wedding 80's Post Punk Rock New Wave
Modern Love - David Bowie
Dancing With Myself- Generation X
No More Heroes - The Stranglers
Hong Kong Garden - Siouxsie & The Banshees
Love Will Tear Us Apart - Joy Division
Bigmouth Strikes Again - The Smiths
Just Like Heaven - The Cure
Tainted Love - Soft Cell
Personal Jesus - Depeche Mode
Dance - Esg
The Magnificent Seven (12" Version) - The Clash
Wedding Indie Pop
Shelter Song - Temples
Every Girl - Allah-las
Waiting - Black Lips
Someday - The Strokes
Dreaming Of You - The Coral
This Is A Game - Nick Waterhouse
Summer Holiday & Me - The Jessica Fletchers
The Darkside - The Liminanas
Gamma Ray - Beck
Entertainment - Phoenix
Just - Radiohead
Panic - The Smiths
Chailift Vs The Cure - Amable
1517 - The Whitest Boy Alive
Step Out - Jose Gonzalez
Snap Out Of It - Arctic Monkeys
Wedding Indie Pop Electro
You & Me (Feat. Eliza Doolittle) (Flume Remix) - Disclosure
Wor - Django Django
I'm A Man - Black Strobe
Sur La Planche - La Femme
Dancing Anymore - Is Tropical
Delorean Dynamite - Todd Terje
Bad Girls (Surkin Remix) - M.i.a Meet
Sue Be She - Miss Kittin
Hey Boy Hey Girl (Soulwax Remix) - The Chemical Brothers
Time 0 Pachanga Boys
Wedding Indie Brit Pop
Young Folks (Featuring Victoria Bergsman) - Peter Bjorn And John
Keep Your Lips Sealed - The Do
Love Letters - Metronomy
We Will Become Silhouettes - The Postal Service
Night Majestic - Au Revoir Simone
Love Me Like You - The Magic Numbers
In The Morning - The Coral
(In The End) There's Only Love - Ewert And The Two Dragons
Hey Ya - Outkast
Fit But You Know It - The Streets
He's Frank - The Bpa
Brimful Of Asha (Norman Cook Remix) Let's Go Surfing - The Drums
Parklife - Blur
What Katie Did - The Libertines
Wedding Classic Hip Hop
IDEA ARTICLES RELATED TO French Vinyl DJ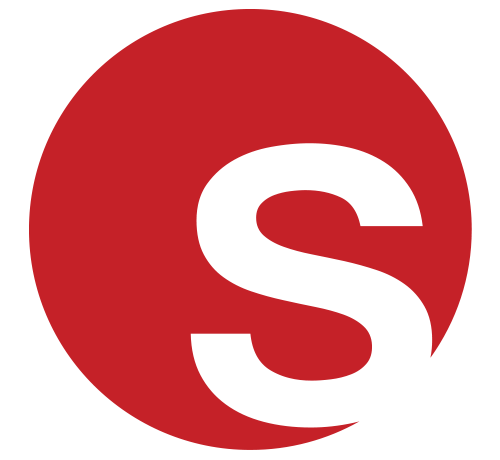 Our Most Popular Event Themes from 2018 and What to Expect for 2019
Our Most Popular Event Themes from 2018 and What to Expect for 2019
Juliana Rodriguez
|
19/10/2018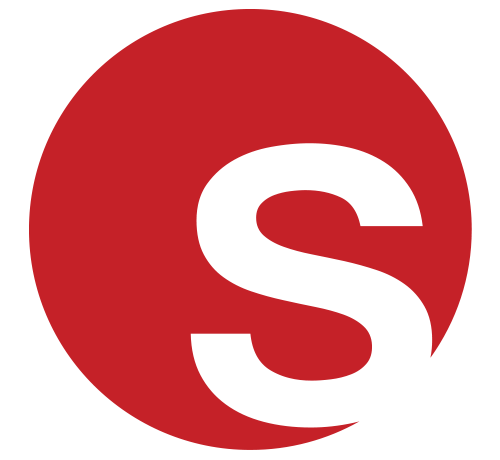 Sensational Entertainment For Your 1920s Gatsby Themed Event
Sensational Entertainment For Your 1920s Gatsby Themed Event
Grace Henley
|
09/03/2016