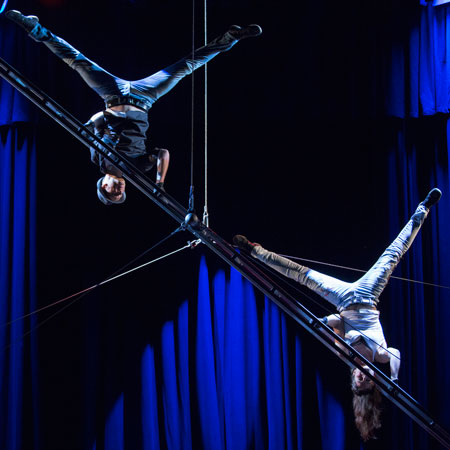 Gravity Defying Circus Duo
Stunning circus entertainment with professional acrobats will wow your guests
Offer a variety of unique acts including performances as a slack rope artist
Award-winning show is guaranteed to amaze audiences of all ages at your event
Ideal for festivals, ceremonies, themed occasions, gala dinners, theatres
Circus performers available to hire for events in Switzerland and worldwide
Gravity Defying Circus Duo VIDEOS
Gravity Defying Circus Duo PHOTOS
Sure to cause a stir at your event, our fantastic acrobatic duo will astound audiences with their incredibly unique acts, providing original and captivating circus entertainment for all to enjoy. Gifted circus performers who strive to produce one of a kind productions, these professional acrobats will bring instant wow factor to your special occasion, with their creative acts including performances as a slack rope artist, buugeng manipulation, and plenty more besides!
Award-winning performers, our acrobats promise to amaze your guests with their impressive displays of balance, strength, control, and flexibility, demonstrating outstanding creativity and innovation with their expertly choreographed routines. Breathtaking performances that will transfix your audience from beginning to end, our circus performers offer a selection of unique acts that will transform your event into an extraordinary experience.
Combining a range of skills and disciplines, our artists perform with passion and professionalism every time they take to the stage, making your special occasion stand out for all the right reasons. Routines available include:
Fish Walk - An amusing and highly engaging performance, this act sees our talented slack rope artist showcasing a variety of unbelievable acrobatic moves whilst walking on a thin rope high above the ground. Telling the story of a man and his pet fish, this incredible show will delight your guests.
Buugeng - Visually mesmerising, this dynamic show features our circus duo performing with Buugengs - also known as S-staffs - which are unique for their fluid, hypnotic movements. Creating a hypnotic effect, this skilful performance produces a series of optical illusions, and can be viewed from any angle. 
The Ladder - A fascinating performance centred around a 19ft long revolving ladder, this act is certain to catch your guests' attention as our circus performers deliver a dynamic and powerful show. Filled with fast movements and plenty of action, our artists will thrill audiences as they race to stay on the ladder in this unique act.
Up & Down - This is a fun display that seems to defy the laws of gravity, as the modern trick line is combined with the traditional slack rope in order to allow our acrobat to perform a series of bounces, swings, twists, flips, rolls, balances and more.
Guaranteed to be a popular choice at your event, our acrobatic duo are ideal for gala dinners, theatres, festivals, themed events, ceremonies, corporate events and more, and are available to book for events throughout Switzerland.
As the leading supplier of event entertainment around the world, at Scarlett Entertainment we have something for every occasion, providing outstanding acts and services for both private and corporate events of every theme, size, and budget. Global specialists when it comes to all forms of circus entertainment, contact our coordinators today to find out more about hiring acrobats and slack rope artists for your event.
IDEA ARTICLES RELATED TO Gravity Defying Circus Duo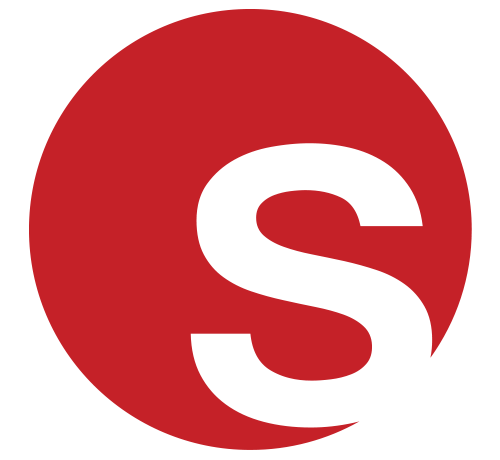 The Greatest Show On Earth 250 Years Of The Circus
The Greatest Show On Earth 250 Years Of The Circus
Grace Henley
|
23/04/2018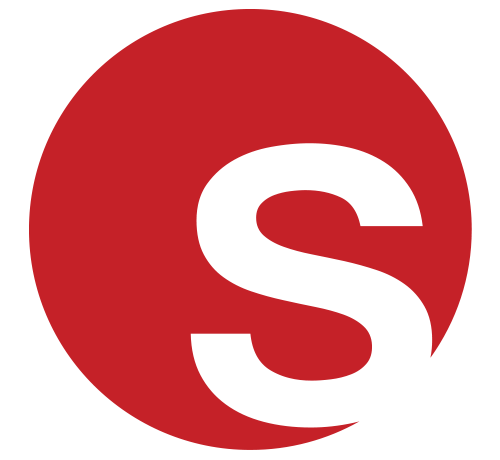 An Interview With Our World-Record Breaking Sword Swallower
An Interview With Our World-Record Breaking Sword Swallower
Grace Henley
|
09/11/2015