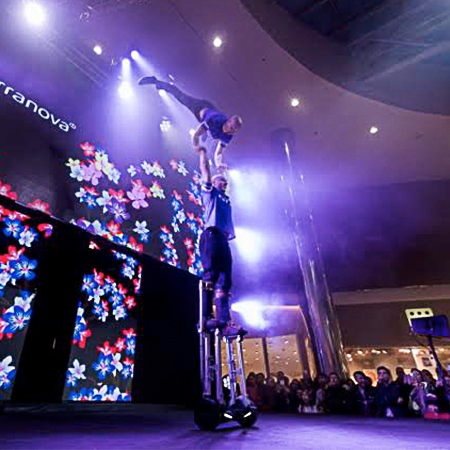 Hoverboard Stilt Acrobats
Witness a unique fusion of mind-blowing stilt acrobatics and hoverboard riding!
Creative and unique concept is guaranteed to bring the Wow factor to your next event
Acrobats will be happy to wear branded clothing or adapt their costuming to fit your theme
Especially suitable for events such as festivals, product and brand launches, promotional events, corporate events, halftime shows, etc.
Stilt acrobats on hoverboard are sure to leave a lasting impression and generate online buzz!