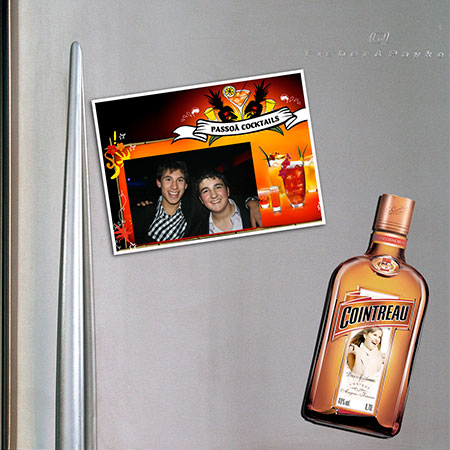 Instant Magnetic Photos
Groundbreaking technology instantly prints magnetic photos
Offers guests a unique memento of your event
Branded photo frames designed to your exact specifications
Past clients include Louis Vuitton, Disney, Moët & Chandon and Converse
Based in London, Amsterdam and Barcelona. Available for events worldwide
Instant Magnetic Photos PHOTOS
An innovative way to create brand awareness and have guests remember your event for years to come, this exciting photo experience uses unique technology to print candid photos of your event goers instantaneously on branded magnetic paper!
As innovative as it is user friendly, it will capture the perfect moments at your event. Mobile and stationary sets are available, which can be rented for your local team to use, or we can arrange for an approved technician to travel to your event!
Research done by Purdue University in the USA has shown that magnets on the refrigerator at home are one of the most cost effective advertising channels in the industry! On average your branded magnet on someone's fridge will generate 15,000 impressions per year!
Digital copies of all the photos are also created, allowing the images - and your brand - to be shared across all forms of social media.
To find out more about how to book this act for your event contact our team of Entertainment Specialists.