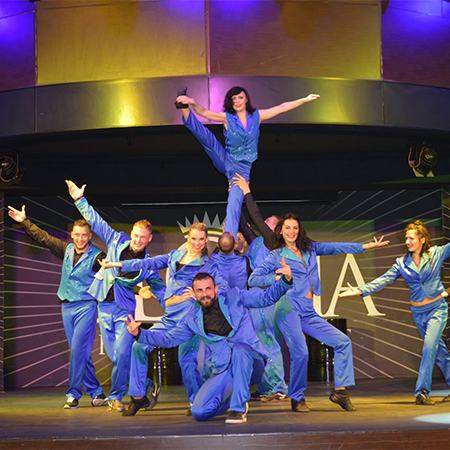 Instrumental & Dance Troupe
An original live entertainment option combining different dance styles and live music on one stage
Talented modern dancers carry out classic routines and also perform modern street dances like hip-hop
Dancers can also play the drums and are accompanied by a violinist who adds a classic elegant touch to their stage performance
Ideal for hotels, luxury resorts and cruise ships requiring live entertainment for their evening and night shows
Book this Instrumental & Dance Troupe for events in Milan and worldwide
Instrumental & Dance Troupe PHOTOS
Bring the best of dancing and music to your upcoming event with this Instrumental & Dance Troupe. If you're looking for a show that combines live music with amazing dance moves, this is the live entertainment option for you. Our talented contemporary dancers and musicians will deliver a performance that fuses different dancing styles such as ballet and hip-hop with a live music performance with drums and a violin.
This theatre style production is a fusion of different disciplines, which is what makes this stunning live dance and live music performance so special and unique. With regards to dancing, this stage show is a mix of classic styles such as ballet and modern street dance. Our talented modern dancers have the strength and skills of classic dancers and ballerinas, which allow them to carry out complex spins and pirouettes, but they also have the ability to passionately pop and lock like professional street dancers.
These talented modern dancers, who are also skilled drummers, will then bring together the best of these two different disciplines to offer your audience a unique live entertainment option that will amaze them and get them talking for years to come.
This phenomenal Instrumental & Dance Troupe will create unforgettable memories and leave a lasting impression due to their powerful on-stage chemistry, passionate performance and creative choreographies. Accompanied by a skilled violinist that adds a touch of classic elegance, this innovative stage production is sure to satisfy different tastes and meet every spectator's expectations.
Our stunning live dance together with a live music performance is the ideal live entertainment option for a wide range of events. Enjoyed by people of all sorts regardless of age, it is especially demanded by hotels, luxury resorts and cruise ships requiring a live entertainment option to liven up their evenings, these talented contemporary dancers amazed audiences at different hotels and resorts in Turkey where they made their debut.
If you're interested in booking this Instrumental & Dance Troupe, contact our in-house team of entertainment coordinators today and request further details on this act. They will be happy to answer all the questions you may have and guide you through the booking process. 
Delphine Hotels Resorts - Belek Turkey
Mardan Palace - Belek Turkey
Susesi Luxury Resort - Belek Turkey
Amara Dolce Vita Luxury - Belek Turkey
Gloria Golf Resort - Belek Turkey
Spice Hotel & Spa - Belek Turkey
Calista Luxury Resort - Belek Turkey
IDEA ARTICLES RELATED TO Instrumental & Dance Troupe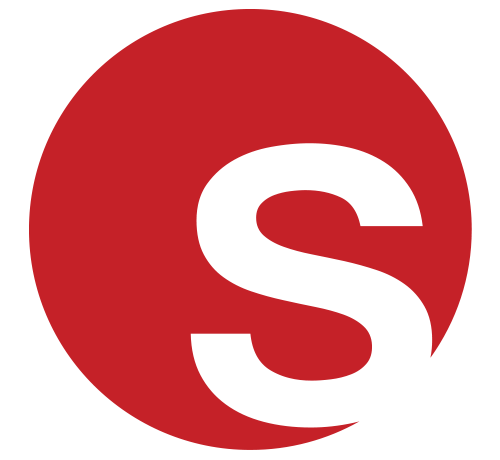 Spotlight On LED Ballerinas: A Festive Favourite
Spotlight On LED Ballerinas: A Festive Favourite
Grace Henley
|
28/11/2019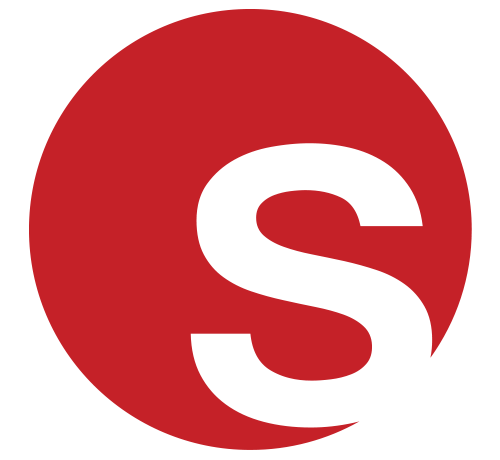 5 Ways WIth Drumming Shows For Your Event
5 Ways WIth Drumming Shows For Your Event
Grace Henley
|
16/09/2016