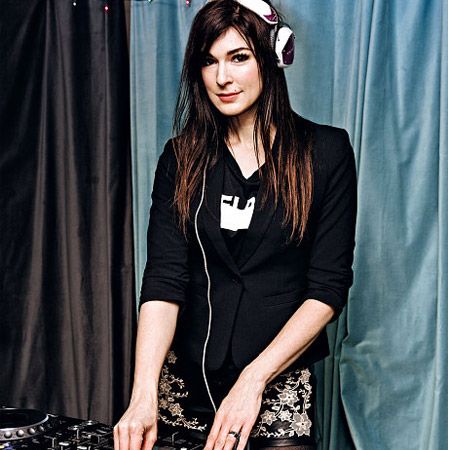 Internationally Known Female DJ
A pioneering and globally recognized female DJ who brings her passion for music to VIP events
International Known Female DJ was just named one of the top 10 DJs in the world
Our talented female DJ is having a film made about her life by Warner Brother's Studio
A regular at Coachella, Electronic Daisy & Burning Man, this DJane is popular with clubs & festivals
Based in LA & available to perform at events worldwide
Internationally Known Female DJ PHOTOS
California born and raised, Internationally Known Female DJ is one of the most inspiring DJ's to emerge onto the electronic dance music scene in the last decade. Named one of the top 10 DJs in the world by Unwritten and with Warner Brother's in the process of making a film about her life, this talented lady is a force to be reckoned with.
An idol of other female DJs the world over, this DJ superstar paved the way for greater recognition of female artists within her industry when she publicly admitted that she had been forced to dress as a man for her talent as a DJ and producer to be noticed.
A frequent resident at the Foundation Room in House of Blues, Las Vegas, as well as at legendary Feel Good Entertainment parties in Hotel Ibiza, Northern California, our globally experienced DJane is certain to pump crowds at your event.
Her DJ style and presence sets our DJane apart from the competition. Chosen as the official DJ for the Spike TV show 'Dew It' and featured on Paul Oakenfold's show, 'The Club', this amazing DJ has made a name for herself as a global icon. 
Having toured throughout the world including Europe to China, Indonesia, Canada, Mexico and all over the U.S, our Internationally Known Female DJ is a regular at big name festivals like Coachella, Electronic Daisy  Carnival and Burning Man. The ultimate entertainment choice for your high profile club night, corporate event or festival, this talented artist gains attention from her ability to bring soul and passion to any event.
Speak to our event experts at Scarlett Entertainment USA today to find out more about hiring this incredible female DJ for your party.
House of Blues, Las Vegas
Spike TV
Coachella
Burning Man
Spundae
Spirit (NY)
Zoolu Allstars
MTV Canada
Playboy Magazine
URB
Skinnie
Big Shot Magazine
Hotel Ibiza, Northern California
The Club
Electronic Daisy Carnival
Hot Import Nights
Godskitchen
Club Ampersand
Local 13 Presents
MTV Europe
Smooth Magazine
Jointz
Femme Fatale Magazine