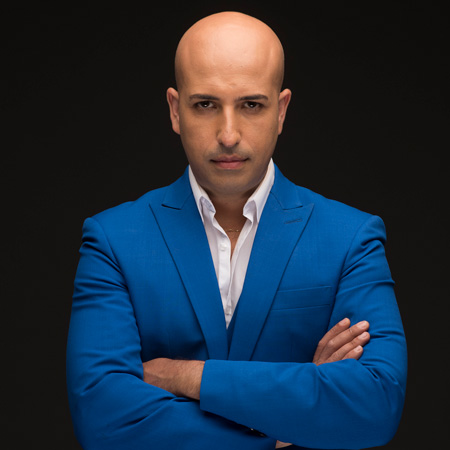 Israel Illusion Magician
The Israel illusion magician performs grand illusions, extreme stunts, escapism, sleight of hand tricks, hypnotism and mentalism
This David Blaine esque illusionist performs stunts such as escaping from a water tank and getting locked inside a block of ice for three days
He can create bespoke magic for your event, incorporating branded products and company messages within his shows
Versatile magic and illusion show is suitable for a range of occasions, whether it is an intimate cabaret act or a large magic stage show
This extreme illusionist is based in Israel and is available for worldwide events
Israel Illusion Magician VIDEOS
Israel Illusion Magician PHOTOS
The Israel illusion magician performs grand illusions, extreme stunts, escapism, sleight of hand tricks, hypnotism and mentalism abilities in a magic stage show that connects the supernatural with unexplainable superhuman abilities.
Extreme Illusionist Performs Unexplainable Stunts
Likened to David Blaine, this extreme illusionist is taking the magic world by storm, with his online following growing every day.
People are tuning in to watch extreme magic and superhuman abilities in stunts such as escaping from a sealed water tank in Houdini style, getting locked inside a giant block of ice for three days as well as standing at the top of a 30-metre pole for 36 hours!
Bespoke Magic and Illusion Show
The Israel illusion magician began learning magic from a very young age and has accumulated vast knowledge and experience over the years, which has placed him amongst the masters of the magical arts.
Most of the magic in this cabaret act has been created by our Israel illusion magician himself and you will not see these tricks anywhere else. He can also create completely bespoke magic tricks for your event, incorporating branded products, company messages or slogans within his shows. 
Versatile Magic Stage Show Suitable for a Range of Occasions
This versatile magic and illusion show is suitable for a range of occasions, whether it is an intimate cabaret act in a small space or a large magic stage show for thousands of people. Our Israel illusion magician possesses the ability to present magic in a variety of ways to appeal to a wide range of audiences. 
Combining sophisticated humour, audience participation, and sheer amazement he engages audiences from start to finish. This magic and illusion show is the perfect entertainment choice for a wide range of events including PR stunts, after dinner shows, product launches, corporate events and much more.
Top Tip
Our Israel illusion magician is also available to be booked as a roaming magician, a great ice breaker at networking events and cocktail receptions. 
To find out how to book this extreme illusionist for your event, contact our team of entertainment specialists today.