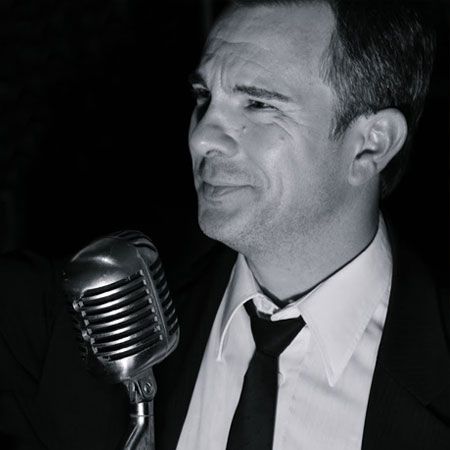 Latin American Jazz Crooner
Achieves pure vocal seduction with his super smooth sound and jazzy tones
Listeners can enjoy Jazz Glamour, Swing rhythms & the warmth of Bossa Nova
Has a unique likeness to one of the most praised Jazz singers in history
Provides memorable & extremely entertaining musical performances
Based in Argentina & available to perform at events worldwide
Latin American Jazz Crooner PHOTOS
Based in Argentina, our Latin American Jazz Crooner Christian achieves pure vocal seduction with his super smooth sound and jazzy tones.
Having studied Tango, Jazz and Swing since childhood, he has gained extensive experience and developed a huge passion for the beautiful genre of jazz.
Christian's goal was always to achieve a unique relationship with his listeners, enjoying the Jazz Glamour, the Swing rhythm and the warmth of Bossa Nova.
With a unique likeness to one of the most praised Jazz singers in musical history, Christian also performs tribute shows to the one and only Frank Sinatra as well as a couple of songs from Tony Bennett, Ray Charles and Nat King Cole.
Available to perform two different shows, one with his original Band of 4 musicians and one with his 16 musicians Big Band our talented Jazz Crooner provides memorable and extremely entertaining musical performances, suitable for a range of events.
Strangers in the Night
Chicago
The way you look tonight
As time goes by
All of me
Fly me to the moon
Blue moon
Georgia on my mind
I ́ve got you under my skin
My way
New York
Girl from Ipanema
Call me irresponsable
Come fly with me
Unforgettable
Mañana de carnaval