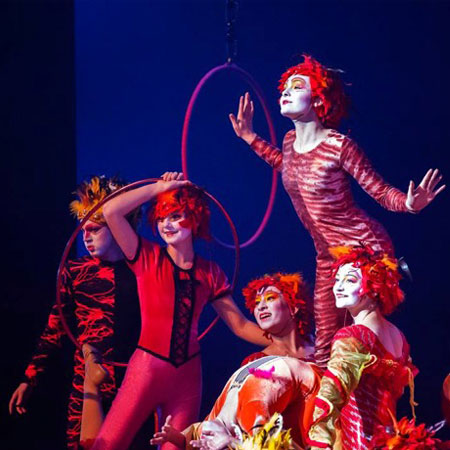 Le PeTiT CiRqUe
A unique and eye opening Cirque production with talented young prodigies entertaining families with their colorful award winning show
A thrilling show mixing mini stilt walkers, renowned food archers, elite contortionists, hula hoopers, aerialists and world champion martial artists
Passion filled performers fighting for good causes, their work is humanitarian-based, empowering and inspiring to make a difference in the world
At such a young age these performers have performed to clients such as Jamie Lee Curtis, Disneyland resorts, Sony pictures and more
Based in North America and available to perform at events such as children's events, gala dinners, charity events, shopping malls and more worldwide
The multiple award winning Le PeTiT CiRqUe is one of the most unique, innovative and inspirational children's Cirque du Soleil shows available to hire at events internationally and all performed by exceptionally talented young child prodigies!
In this colourful extravaganza, an ensemble of extraordinary young performers, aged between 7 - 14, provide a one of a kind, eye-popping, crowd-drawing pint sized cirque style production!
These young performers are some of the top in the world in aerial arts/circus arts and child prodigies in dance, music, karate and singing. Renowned internationally for their incredible talents, they have mesmerised numerous audiences worldwide due to their impressive and empowering messages, talents, skill level and young ages.
Combining a vast range of ground acts, walk about characters, stilts and talented aerialists, this is a Broadway style cirque musical like nothing you will have seen before. Fearless and facinating to watch the child stars have created a show-stopping and highly motivating performance perfect for wowing audiences of all sizes and ages. 
Consistently booked at a broad range of events, Le PeTiT CiRqUe guarantees to draw in the crowds, selling out shows and impress audiences from start to finish; with standing ovations at every show, the troupe makes the impossible seem possible.
Usually performing for causes, their work is humanitarian-based, empowering, and very inspiring. Touring the globe to "make a difference' and spread messages of hope with every show and appearance, Le PeTiT CiRqUe ensure to inspire audiences beyond the imaginable, whilst successfully raising the bar on the word "unbelievable"!
Ideal entertainment for festivals, gala dinners, shopping malls, charity events, theatre tours, family days, chidren's events, theme parks and more. 
Contact us today to find out more about booking this one of a kind act for your next event.
Aqua Caliente
Cirque Du Soleil Special Events
Ge Care Credit
Memorial Care Hospital
Pbs's 38th Young Awards Awards
Sold Out/standing Ovations at Avalon Theatre Hollywood
The Tutu Foundation
Camp Del Corazon with Tom Arnold Hosting
Dream Halloween Alicia Keyes' Keep a Child Alive Fdn. with Jaimie Lee Curtis
La Film Festival
Nokia Plaza/la Live
Privately Performed for the Sultan of Bruneii and the Royal Family
The Pritzker Family Foster Counts Event.
Bastille Days in Milwaukee
Denver Performing Arts Center
Grant Thornton Investments
National Speaker's Association
Performing Animals Welfare Society
Stuntacular/make a Wish Fdn
21 Show Tour in Dubai-united Arab Emirates
Cirque De La Symphonie
Fresh Start Org.
Luminario Ballet with Cirque Du Soleil
Oakwood Secondary School
Santa Clarita Earth Day Festival
The Starlight Foundation
Black Cat Cabaret Sonoma
Disneyland Resorts
International Poppy Festival
Nobel Peace Prize Concert
Private Performance for His Holiness the Dalai Lama for 80th Birthday
The Grand Theatre Headliners
Atlanta Event for Georgia Adoptions
Del Mar Fairgrounds with Horses
Gracie Films
Morgan Wixon Theatre
Pepperdine University
Sony Pictures
Aflac
Carver Carnival
Film Premiere for the Flight Fantastic /the Flying Gaonas
Lake Elsinore Outlets Holiday Tree Lighting Show
Nyc Plaza Hotel
Qualcomm Stadium-cal State Games Opening Ceremonies Headliners
The Santa Monica Pier
Bayside Church Holidays Shows
Designer Todd Oldham's Otis Fashion Show at the Beverly Hilton Hotel Los Angeles
Imagine Christmas Holiday Shows
NBC's Little Big Shots
Place Des Arts-montreal
The Capitol Theater in Pennsylvania
" Le PeTiT CiRqUe is EPIC! "

Radio Disney commercial
" Are you kidding me? These are CHILDREN!! This is the greatest thing I've ever seen! "

Jamie Lee Curtis
" Pick up my jaw from the floor? I can't even find it after watching Le PeTiT CiRqUe "

Steve Harvey
" A group of the most professional kids and teens I have ever had the pleasure of working with. Fun, vibrant, colorful, graceful, animated, enchanting and magical are just some of the words to describe them. "

Adee Drory/Event planer/producer
" WOW! Le Petite Cirque is a must see! My eyes burn from not blinking, my hands hurt from clapping so much, my heart is full seeing all those beautiful talented young souls. ... and my camera memory is full!" "

Greg Sebourne, Mayor of Fullerton
" A Junior version of Cirque du Soleil! "

NBC News
" Le PeTiT CiRqUe provides something completely outside of the box, a vibrant circus that stokes the fires of creativity and enthusiasm "

Stewart Copeland, THE POLICE band
" Imagine if the amazing, eye-popping feats of Cirque du Soleil were performed by little kids. Meet Le Petit Cirque! "

NBC Universal
IDEA ARTICLES RELATED TO Le PeTiT CiRqUe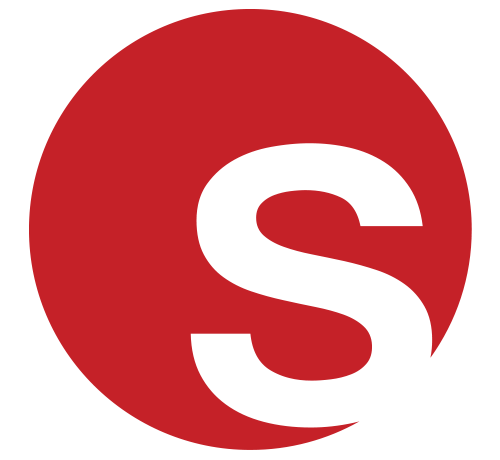 Luxury Children's Party Entertainment For That Special Occasion
Luxury Children's Party Entertainment For That Special Occasion
Grace Henley
|
17/09/2017